Refund Checks
VA students expecting refund checks must set up a Bank Mobile account. Contact the Business office at 843-574-6124 or 843-574-6025 if you have questions.
Trident Tech Virtual Open House for Military/Veterans/Dependents
Learn about the college and how to become a Trident Tech student at the Virtual Open House Nov. 3 at 11 a.m. Take a virtual tour, get financial aid information, learn about the admission process and ask questions. Get details here.
The Citadel and Trident Tech Virtual Open House
Learn more about the 2+2 education pathway from Trident Technical College to The Citadel and transition to teaching. Virtual open houses will be held Tuesday, Oct. 27, 11 a.m.-noon and 7-8 p.m. Email StudentResourceCenter@
tridenttech.edu to register here. 
September 2020 Veterans Benefits Newsletter
See the Veterans Benefits Newsletter for information on the GI Bill, town halls, VA appeals, pension and more.
Military Cords for Graduates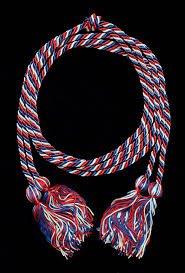 Military veterans and active duty service women and men who are graduating in 2020 can receive a free graduation military cord to add to your graduation regalia. Please stop by the Veterans Assistance office or call 843-574-6105 to reserve your cord.