Dual-credit courses in a Charleston Regional Youth Apprenticeship may be used to satisfy high school graduation requirements, position students to apply for employment opportunities and earn industry recognized certificates, as well as lead to post-secondary education options. Charleston Regional Youth Apprenticeships are open to all interested high school students who meet the eligibility requirements. Youth Apprenticeships offer qualified high school students opportunities to get paid to learn.
Youth Apprenticeship Success Stories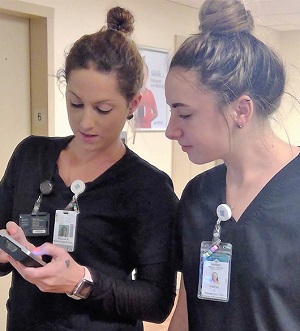 "There's nothing better than watching patients leave the hospital healthy and well. And they give you hugs!
- Caitlyn Johnson, Apprenticeship Pathway: CNA to Pre-Nursing