Virtual Signing Day 2020
Youth Apprentices at Work: Magnolias
Virtual Signing Day 2019

Regional employers are offering rising high school juniors, seniors and graduating seniors the opportunity to "learn and earn." Youth apprentices receive paid on-the-job training along with related classroom instruction at Trident Technical College. The costs associated with the youth apprenticeship college courses are covered by the program for students who are hired by participating companies.
THIS IS A TWO-YEAR PROGRAM AND APPLICANTS MUST BE ABLE TO COMMIT TO THE FULL TWO YEARS IF THEY ARE HIRED.
Youth Apprenticeships
Two-year apprenticeship opportunities are available in the following areas:
Industrial Mechanics
Machine Tool Technology
Culinary Arts
Hotel Operations
EMT (open only to rising and graduating seniors)
CNA/Pre-Nursing
Medical Office Assistant
Computer Networking
Junior Computer Programming
Cybersecurity
Civil CAD Technician
Automotive
Air Conditioning and Refrigeration/HVAC
Security/Pre-Law Enforcement*
Bookkeeping/Pre-Accounting
Engineering Assistant - Engineer pathway (for students enrolled in PLTW classes at their high school)
Engineering Assistant - Engineering Technician pathway (for students enrolled in PLTW classes at their high school)
Welding (NEW!)
Pharmacy Technician (NEW!)
*In South Carolina, law enforcement officers must be at least 21 years of age. This apprenticeship equips students for employment as private security officers, and prepares them to continue their education and training at the police academy.
Students who participate in and complete the two-year program will receive:
Two years of paid employment and mentoring from an industry professional
A high school diploma (if not already granted)
One year of college credit from TTC free of charge
National credentials from the U.S. Department of Labor
Two years of work experience
Marketable skills for life
Requirements
To be eligible for a two-year youth apprenticeship, a student must:
To start the process, students must complete and submit all sections of the Youth Apprenticeship Application Packet, including proof of qualifying scores on the ACCUPLACER Placement Test. To schedule an appointment at our Testing Center, call 843-574-6410.
*Mechanical Aptitude Test may be required for manufacturing, HVAC and automotive apprenticeships.
*Graduating seniors must file FAFSA
Be a rising junior, senior or graduating senior
Be at least 16 years of age
Achieve qualifying ACCUPLACER Placement Test scores*
Be willing and able to commit to the full two years of the program
Demonstrate academic readiness and responsibility
Have reliable transportation to work and to school
Be legally able to work in the U.S.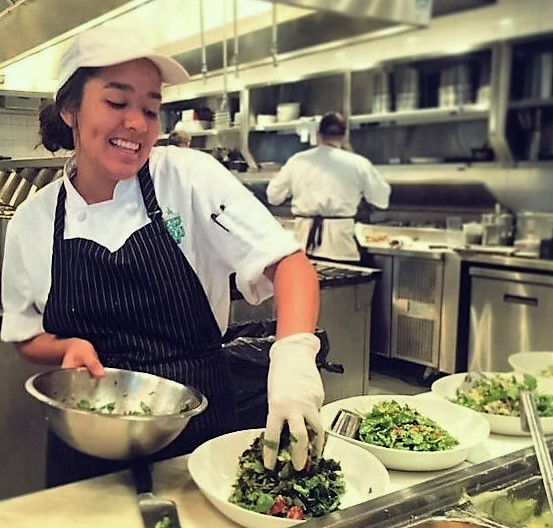 Youth Apprenticeship Success Stories
Important Links
ACCUPLACER Test Score Requirements
PLTW Youth Apprenticeship Application - New Fillable PDFs
Youth Apprenticeship Application - New Fillable PDFs
Youth Apprenticeships Offered
For a list of youth apprenticeships offered, click here.
FAQs
Click here for a list of frequently asked questions about youth apprenticeships.