September 2020 Veterans Benefits Newsletter
See the Veterans Benefits Newsletter for information on the GI Bill, town halls, VA appeals, pension and more.
Military Cords for Graduates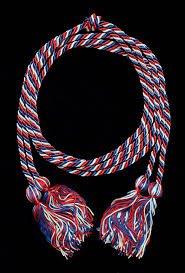 Military veterans and active duty service women and men who are graduating in 2020 can receive a free graduation military cord to add to your graduation regalia. Please stop by the Veterans Assistance office or call 843-574-6105 to reserve your cord.