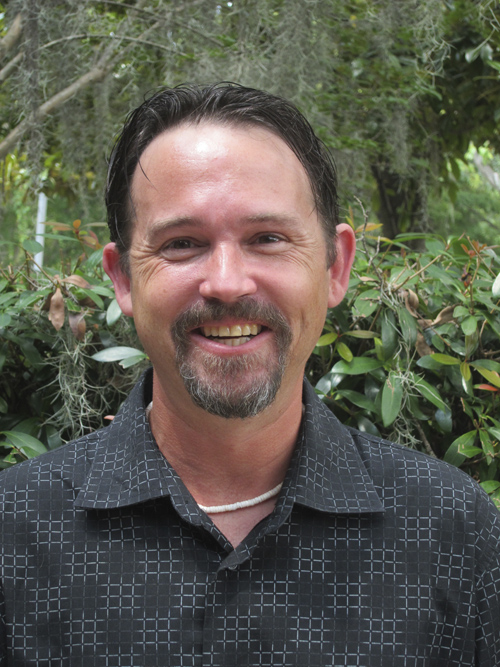 Mathew Parrot graduated from TTC in 2001 with an associate degree in mechanical engineering technology. He now lives in Abilene, Texas and does freelance work in mechanical engineering after years of working in environmental engineering.
Would you say that your experience(s) at Trident Technical College "changed your life?"
TTC changed my life in more ways than just taking classes and getting a degree. The self-reliance and accountability I learned have been invaluable. You also realize as you progress in your career that others rely on your input and that your education is at the heart of that trust.
Why did you initially decide to enroll at Trident Technical College?
I was raising my children, and I knew that I wanted to be someone that they could look up to. I wanted to be become the person I aspired to be and to do it on my own.
When did you graduate, and with what credential?
I graduated in 2001 with an associate degree in mechanical engineering technology.
What were the primary factors that affected your academic success at TTC?
There were three important factors that contributed to my success including working with my advisors, talking to my instructors and always doing homework.
Did you receive a scholarship while you were enrolled at TTC?
Yes, I received funding from PROJECT ASSIST and a TTC scholarship.
Did you receive any other kind of support (advising, counseling, mentoring) from TTC faculty/staff or even your fellow students that was especially helpful for you? If so, please explain.
Yes, it was very helpful to have in-depth conversations with faculty. I also benefitted from my discussions with student groups. It was fun and added multiple views on the same subject being discussed.
What is your current job/occupation?
I am currently self-employed as a mechanical designer for prototype developers.
Do you feel TTC prepared you well for success in this position? If so, in what ways?
Yes, I feel over-prepared most of the time. Many well-established businesses are behind in manufacturing, marketing and overall business processes. They are surprised at what I bring to the table.
Where do you see yourself five years from now?
I will have my bachelor's in technical management from Embry-Riddle Aeronautical University out of Daytona Beach, Florida. I would like to be a manager at a major company.
Is there anything else you would like to share with us in regard to special accomplishments, honors, awards, employment, etc.?
I am very glad that I chose TTC for starting my career. I don't think that it would have been as personalized of an experience at a university. I have the real-world applications, and I am prepared for what my career holds in the future.