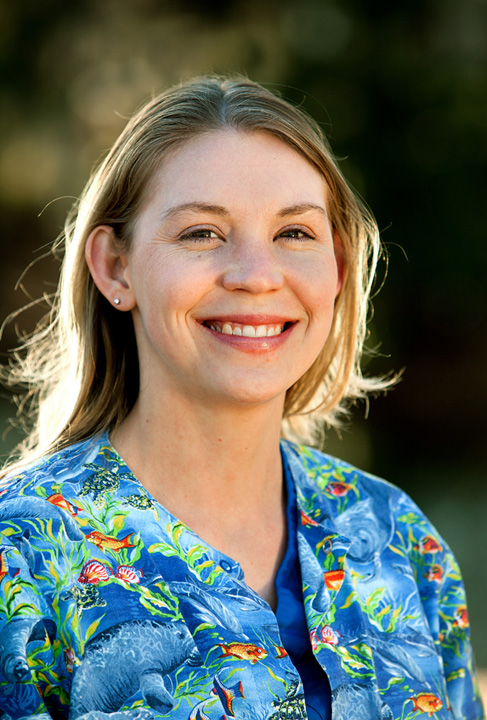 Lynn Sherwood graduated from TTC in December 2005 with an associate degree in Nursing. She is currently a nurse educator at MUSC in the Oncology Service Line Department.
Would you say that your experience at Trident Technical College "changed your life?"
I would say that it has changed my life in many ways. TTC's Nursing Program has taught me many valuable lessons. I feel it has made me a stronger person all around. I feel that I can deal with certain things in life much better thanks to the TTC Nursing Program.
Why did you initially decide to enroll at Trident Technical College?
I chose TTC because I heard great feedback from former students who attended the program. The NCLEX pass rates were another deciding factor as well. My sister was a graduate of the TTC Nursing Program. The feedback from her was enough to make me want to attend the program. I have heard from other nurses in the hospital that the hands-on experiences in the program are very beneficial and worth it to attend. I can attest to this and very much agree overall!
What were the primary factors that affected your academic success at TTC?
I had much support from my family and friends that aided in my success at TTC. My sister was a great help as well!
Did you receive a scholarship while you were enrolled at TTC? If so, what impact did this have?
I received the LIFE scholarship my first two years at TTC when I completed my prerequisites. This made me keep my grades at a B or greater.
Did you receive any other kind of support from TTC faculty, staff or even your fellow students that was especially helpful for you?
I would say my sister was a mentor to me in the program. I also knew other nursing students who were ahead of me that were a great resource.
Do you feel TTC prepared you or your current career, and if so, in what ways?
I feel TTC prepared me for the successes I have accomplished so far in life and my career. It is a tough program but well worth it once you are done. I think it prepares you for the tough world out there and then you can handle anything!
Where do you see yourself in five years?
I hope to see myself in an established nurse educator role, hopefully in a faculty role in a nursing program!
Is there anything else you would like to share with us in regard to special accomplishments, honors, awards, employment, etc.?
I am very grateful for attending such a great nursing program. I recently finished my MSN in Nursing Education. I picked TTC as my site for the graduate externship with nursing faculty. It was another great experience!