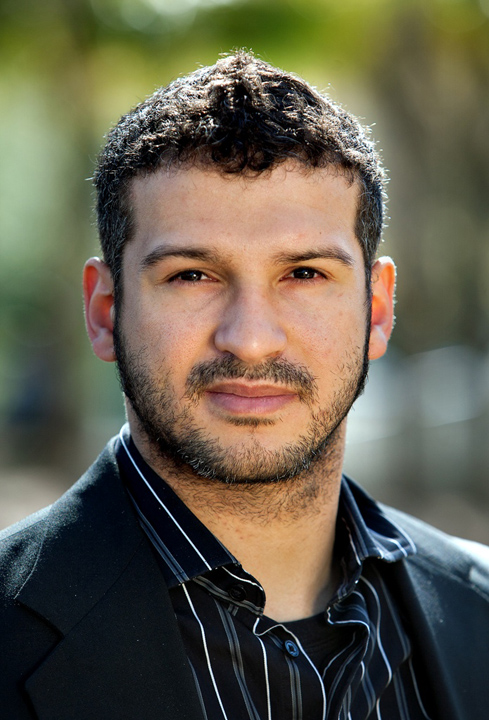 Chris Terry graduated in 2006 from TTC with more than 100 credit hours.  His TTC degrees and certificates include: Associate of Computer Technology in Telecommunications Systems Management - Routing and Switching; Cisco Certified Network Professional; Cisco Certified Network Associate; Unix Systems Operations; Basic Network Operations; Computer Network Technician; A+/Network Technician.
More than 60 of the credit hours Chris completed at TTC transferred to Devry University where he completed his bachelor's degree online in two and a half years and graduated with honors.  Chris worked full time and traveled for his job while completing his bachelor's degree.  "I spent lots of late hours in hotels, studying on planes, in airports, as well as at home and sometimes even at TTC using my alumni access to resources."  Chris currently works for Secure Missions Solutions (SMS) [Formerly WareOnEarth Communications Incorporated (WCI)], as an Information Assurance Network Engineer at SPAWAR
Would you say that your experience at Trident Technical College "changed your life?"
Most certainly! At the time I applied to TTC, I was on academic probation at a local four-year college and uncertain about a degree program that I was passionate about.  Once I started classes at TTC, the hands on, directly applicable training I received was motivational and prepared me for success in the field. Unlike a four-year degree that is full of theory alone I received hands-on education that directly correlated to my field of interest.  The education and experience I accumulated at TTC allowed me to hit the ground running when I started working in my career field..
Why did you initially decide to enroll at Trident Technical College?
In all honesty, initially I was reluctant to enroll at TTC because it was a two-year college. Prior to enrolling, I had gained a negative impression of two-year colleges. I knew I wanted to do something related to computers, but I didn't want to spend four years learning programming theory and application.  I thought I was "taking the easy way out," but it turned out I finally found the career and area of study I was passionate about.
What were the primary factors that affected your academic success at TTC?
Value.  The courses are offered at a more than reasonable price; you truly get more than what you pay for. The helpful nature of the instructors, and the hardware/software available in the labs were primary contributors to my academic success as well.
Did you receive a scholarship while you were enrolled at TTC?  
The lottery assistance at TTC was very valuable to me. It helped keep my tuition down low enough that my loans could cover all or most of my costs for books. Sometimes I had money left over to help with gas and food. I was fortunate enough that my parents allowed me to continue to live at home while completing my degree.
Did you receive any other kind of support from TTC faculty, staff or even your fellow students that was especially helpful for you?  
The instructors were great mentors and very much willing to work with me. It's much like having an Instructor who is also a tutor. I obtained my first IT job at a local bank through the Career Services job listing site. I appreciated that by advertising open positions at TTC, this meant the company was open to hiring a Trident student. Although I had little to no experience, the hands-on training provided by the school made me successful. When starting out in a new career field it can be quite difficult at first. Much like the chicken or the egg proverb: Which comes first? You must have experience and training to get the good jobs. So how does one get experience prior to obtaining a job in the first place, in a new career field?  They become a student at TTC and take advantage of Career Services!
Do you feel TTC prepared you well for success in this position?
Absolutely, I took full advantage of the resources I had available to me to learn the technologies and hone my skills as a network administrator. Using these resources has guaranteed my success.
Where do you see yourself five years from now?
In the short run, I plan to obtain additional professional certifications. This would include the JNCIA-ER, JNCIS-ER, CISSP to name a few. In the long run, I plan to pursue a master's degree, and obtain my CCIE-Security Certification. In five years, I see myself running or starting a technology company.
Is there anything else you would like to share with us?
I am a TTC Alumni Board Member and actively participate, when my schedule permits. One of my long-term goals is to start my own scholarship fund for aspiring Network Systems Management students. I also recently became an adjunct instructor at TTC, teaching the very same Cisco Networking courses that largely contributed to my success. I believe so much in this school, what it does for the community, and what it's capable of doing in the future. It gives me a chance to give back to the community and the school that gave me so much.