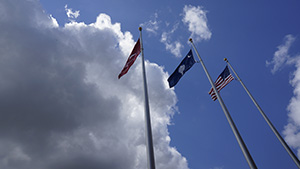 Student Appeals: A formal request for reconsideration of a college policy or procedure decision. In most cases, an appeal requires evidence of an extenuating circumstance.
Student Complaints: A written statement about dissatisfaction with an academic, discrimination or Title IX matter.
Extenuating Circumstance: An extenuating circumstance is an unforeseen, uncontrollable event such as a serious health condition, illness or injury; a traumatic event such as a natural disaster; divorce; sexual assault; criminal assault; a family emergency; employment changes such as military duty or orders; and mandated work schedule changes or involuntary lay-off/unemployment.
Issues that do not meet the definition of an extenuating circumstance include lack of transportation, roommate problems, incompatibility with faculty, difficult course load, dislike of a course or textbook concerns.