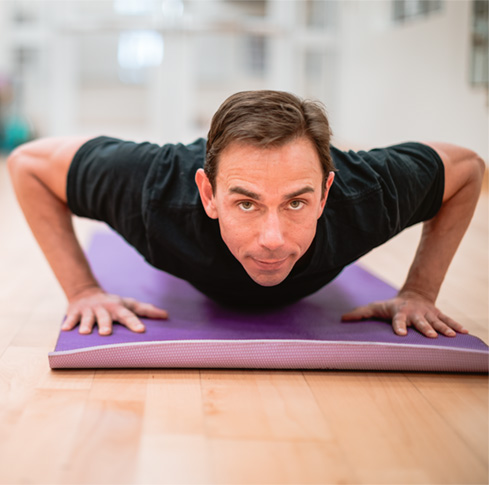 The Wellness Center is also used by students enrolled in the Fitness Specialist program.
Note: Before you can use The InterTech Group Wellness Center, you must read the handbook and acknowledge that you have read it and understand the policies and procedures. You must also acknowledge that you have read and agree to the Waiver of Liability and Release. There is no charge for current faculty, staff, retirees and students but you must sign the waiver. Entry to facility is allowed only with a TTC ID badge.
Facility Features and Equipment:
Treadmills
Ellipticals
Recumbent Bikes
AirDyne Bikes
Rowers
Full Set of Sports Art Selectorized Weight Stations
Tough Stuff Selectorized Weight Station
Smith Squat Machine
Deluxe Power Rack
Adjustable Power Bench Station with Spotter
Back Extension Machine
Rubberized Grip Plate Weights
Dumbbell Set (5lbs.-100lbs.)
Locker rooms equipped with showers and lockers
Contact Info
Location:
Thornley Campus
Bldg. 950, Rm. 117 (next to the TTC Bookstore)
Phone: 843-574-6200
Hours:
Monday and Wednesday, 7 a.m.-6 p.m.
Tuesday and Thursday, 7 a.m.-7 p.m.
Friday, 7 a.m.-3 p.m.
Contact The InterTech Group Wellness Center for holiday hours, special closings and any additional updates at 843-574-6200 or email Director Marianne Weinstein at marianne.weinstein@tridenttech.edu.