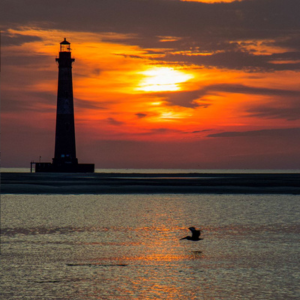 Cathy A. Therrell '20 Commercial Graphics- Photography
Nature Photographer, Art on the Square in Nexton
"When I started at Trident Technical College, I was at a very low point in my life. I had lost my job of over 40 years, and six months later, I lost my husband of 26 years. I had to remake myself for income and self-worth. At TTC, I made new friends, learned a new skill set, and found a place that I could be reborn. I was 59 years old and one of the oldest students. I had no income. Through God's grace, I survived and earned the Merit Scholar award for the department. Through the instructors and hard work, I was able to earn the degree and start a new journey for myself. One that brings me peace and allows me to bring joy to others through my art."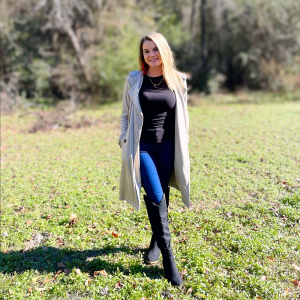 Ashley Green '23 Supply Chain Management
Director of Safety & Compiance
"Trident Tech was great in the flexibility of online coures. The instructors made sure every class was understandable and were always available."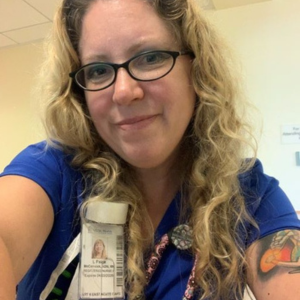 Lillian Paige McCormick '20 Nursing
Registered Nurse, MUSC Ashley River Tower

"I began at Trident Tech as an adult student who raised her children before getting a career. Trident enabled me to successfully enter the workforce as a registered nurse, and I can't imagine doing anything else now."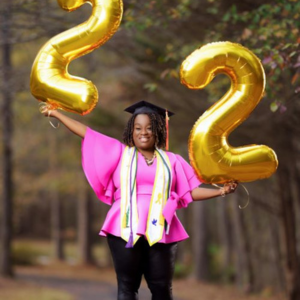 Denetra Smiley '12 Business Technology
Owner, Smiley Connections, LLC

"Since attending TTC, I have learned the aspects of running a business and treating others that seek out my services with the same respect I would want. I lost my child to cancer in 2018 and since then I have created a support group to connect others with parents that look like us. Trident Technical College laid a platform for me to follow in the business industry and I'm grateful for being able to attend. I have since obtained a diploma in medical coding and billing where I am a Certified Professional Coder."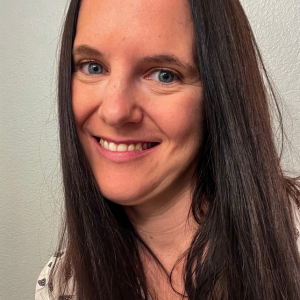 Emily Jax '16 Nursing
Nursing Education Specialist, Mayo Clinic
 
"I lost my sister in 2007 to ovarian cancer and it was her team of hospice nurses that inspired me to pursue nursing. TTC gave me the knowledge and skills to get a job at one of the top hospitals in the world. I am proud to tell colleagues that I started my career as an ADN. Prior to starting the nursing program,  I didn't think it was possible for me to be nurse since I have moderate to severe hearing loss. The career counselor at TTC immediately told me that wasn't true and worked with me to get started pursuing a nursing career."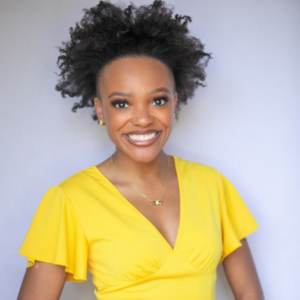 Sydaija Smalls '20 TV and Media Production
Multimedia Journalist/Reporter, WCIV ABC News 4

"TTC affected my life in a big way! I was able to land my first job as a news reporter from the resources I learned throughout my tenure,  along with the support of my instructors, even after I graduated. I'm forever grateful for my time at TTC!"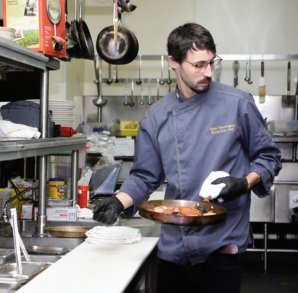 Alex Darrington '15 Culinary Arts
Executive Chef, The Commerce Club

"The Culinary Institute of Charleston at Trident Technical College taught me what I needed to know in order to pursue a career in the culinary arts. It allowed me to get my foot in the door within the fine dining realm and helped me understand the food and beverage industry! I loved it!"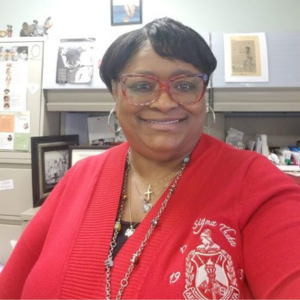 Tonya Misuraca (White) '88 Associate in Science
Department Chair, Trident Technical College

"I enjoyed my experience as a student at Trident Tech. I was blessed to be peered with another student who was a work-study and her mother was an administrative assistant at the Palmer Campus. They mentored me and helped me understand what college was about and how to maneuver financial aid and registration. Mr. Chip Jackson, former Director of Palmer Campus, became my primary mentor and he told me to use TTC as a stepping stone and a foundation for my future and he was right. After meeting Dr. Louester Robinson, she further pushed me out of my shell into leadership. I am forever grateful to Mr. Jackson, Dr. Robinson and TTC for all of the positive women in leadership and for being the unsung heros."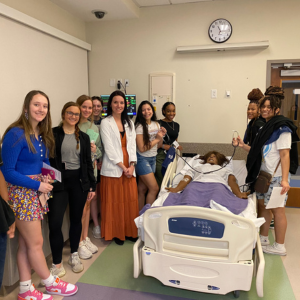 Felicia Ladner '23 Nursing

"My Trident Tech experience has been amazing. I have met some wonderful people between the staff and students here. I cannot ask for a better educational experience. Everyone is so nice and the instructors are willing to help you every step of the way. I faced personal obstacles as my fiance deployed in August of 2022 and does not come home until June of 2023. We have a six-year-old daughter so dealing with school and life was a bit intense. The friends and instructors I met in the program helped me so much and reassured me that I can do this. They were there for me every step of the way." 
 
 

 

 
Shereece Kerr '15 Nursing
Nurse Practitioner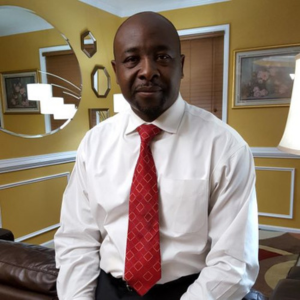 Magellan T. Mambou '22 Network Systems Management and Cybersecurity
Data Technician/Engineer, Google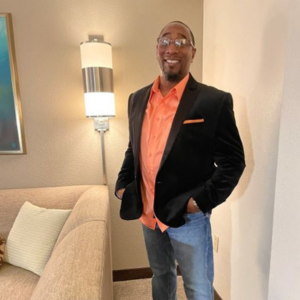 Robert Hill '15 Logistics
Retired
"Trident Technical College provided better opportunities for me in my career and life as a whole."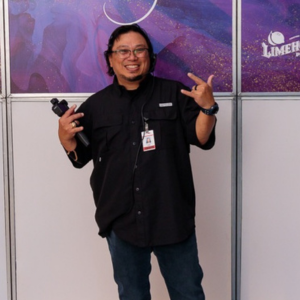 Cyril Samonte '95 Radio and Television Production
Media Production Manager, Trident Technical College
Adjunct Instructor, Media Arts

"I currently work in the video production industry. Because of my degree and what I have done in my career field, I have taken my experience and skills to own a video production company, consult, and teach on the high school and college level."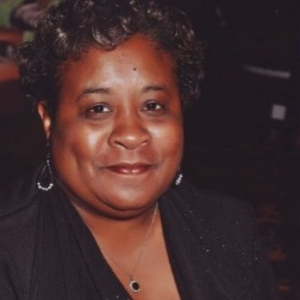 Karen A. Rivers '06 Accounting
Administrative Assistant, TTC Library
Adjunct Instructor, Math

"I enjoyed attending TTC. My love for math and accounting motivated me to obtain my master's degree which allowed me to teach and encourage others to become successful. I love working at TTC!"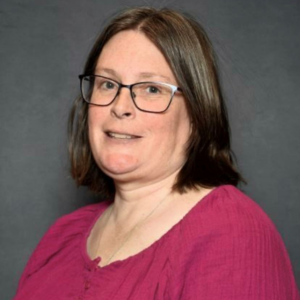 Kimberly Driggers '24 Health Information Management
"I am a student majoring in Health Information Management in order to find a good job in the healthcare field, with the possiblitiy of working remote. Classes have been very easy to schedule given my availability, and the online classes were put together to make it easier for the student."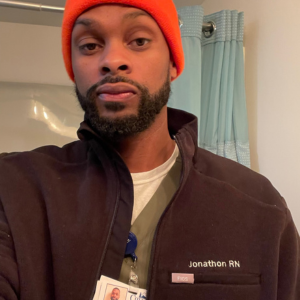 Jonathon Davis '16 Nursing
Travel Nurse

"The Trident Technical College program of nursing was difficult but I knew I couldn't give up. The experience taught me what perseverance meant and to never give up on my goals or dreams in life. I have been traveling mostly on the east coast and have now worked in South Carolina, Missouri, Connecticut, Maine, Virginia, and New Hampshire. And I just bought my dream car, a Porsche GTS! I hope to inspire others as those before me have done. Anything is possible when you truly work hard and give it your all."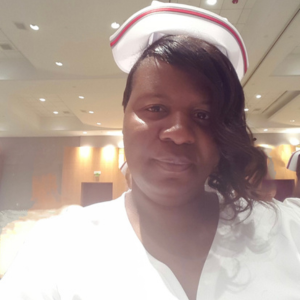 Sharon Davis '16 Nursing
Registered Nurse, Roper Home Health

"My experience was nothing short of amazing! The program was challenging, but the teachers were great and will to go the extra mile to help."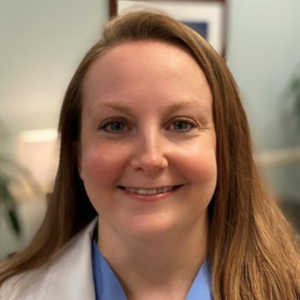 Rebecca Whitehead '09 Nursing
Registered Nurse, MUSC

"Trident Technical College was the beginning of my nursing education. I now have my MSN."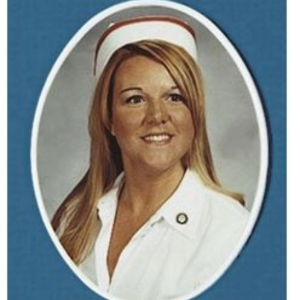 Amy Brinston '03 Nursing
Nursing Instructor, Trident Technical College

"I made life-long friends in the nursing program, learned a lot about myself and how to get through very tough times with perseverance and grace. I felt confident in my skills, knowledge and experience to begin my nursing career in an acute-care setting in Charleston. I also felt compelled to come back to TTC to teach the future leaders in nursing and show them how wonderful this profession is and will remain."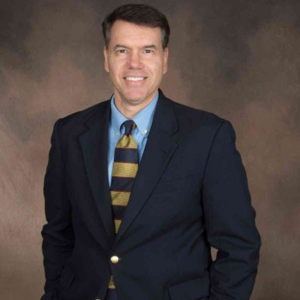 Duncan Harle '90 Paralegal Studies
Managing Attorney, John Foy & Associates, PC

"I am Duncan Harle, a 1990 graduate of Trident Technical College with an associate in science degree. Immediately upon graduation, I went to work full-time for Family Court Judge in Charleston, South Carolina. Then I attended Southern Illinois University during the weekends, so that I could continue to work full-time. Upon graduation from law school, I got married to a great wife, Sharon Lim Harle. Together we have a beautiful young daughter, Maria Doloris Harle. I have been blessed to practice in the same law firm for over 16 years now. In January of 2020, I was promoted to the Managing Attorney for our Firm. I believe the teachers at Trident Technical College, who took the time to know, teach, and shape me have made a tremendous positive difference in my life. I am forever grateful for those teachers and for Trident Technical College for providing a roadmap into a rewarding career of law and service in our community. I am truly humbled."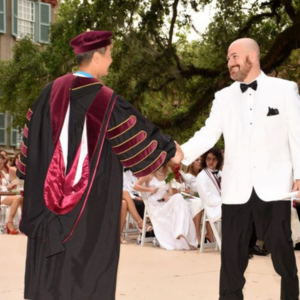 Timothy Berry '20 Associate in Arts

"When I attended TTC, I was 39 years old. I was nervous about going to school at almost 40 years old and it being nearly 21 years since I graduated from high school. Once I started classes, I almost immediately felt at home. I had some of the best advisors, including Dr. Tim Brown, who helped to guide my studies and goal of transferring to College of Charleston. Two of my favorite professors and courses that I took while there at TTC were Professor Zerda with Intro to International Relations and Professor Shanshala with Western Civilization. My final couple of semesters at TTC were impacted by the pandemic. Unfortunately, I was not able to walk for that graduation, but it made my experience at the CofC graduation ceremony that much more special. My mother's health began to deteriorate around those years and it was important to me that she would be able to see my graduation. I am hoping to go to UCLA School of Law in fall of 2024 with the aspirarion to practice immigration law.""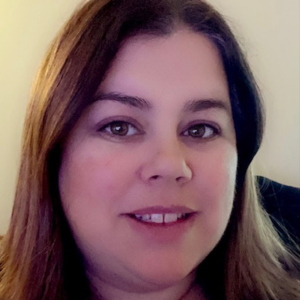 Ashley Bliss '07 Associate in Arts
Social Work Manager, MUSC Health Charleston - Institute of Psychiatry

"I started at TTC after high school in 2004. I was like most typical 18 year olds: not sure what I wanted to do with my life or career. I decided to enroll in the Associate of Arts program so I could complete my general education requirements with the plan to transfer to a university. It gave me the opportunity to explore courses that might spark an interest for a career. Ultimately, I decided on a degree in Psychology after taking a psychology elective and transferred to the University of Kansas after finishing my AA. I lived in Kansas for many years after obtaining my Bachelors Degree and ultimately obtained my Masters in Social Work and moved back to Charleston in 2016. I am now the Social Work Manager at the Institute of Psychiatry at MUSC. My experience at TTC was positive and prepared me for college life and beyond."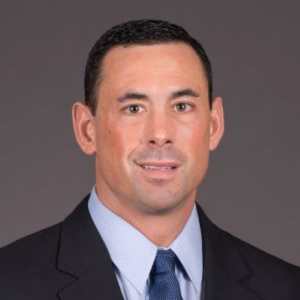 Steven Leamon 03 Associate in Arts
Senior Project Manager, Business Agility at FedEx Ground

"Trident Tech was an amazing place where I grew as a young adult and actually met my wife of 17 years! Through job placement services, I started at FedEx Ground in 2002 and have been there ever since. I'll never forget Dr. Tim Brown and his assistance and motivation along my path at Trident Tech."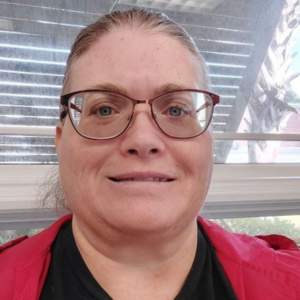 Jennifer Holden '99 Associate in Arts
Crime and Intel Analyst, Charleston County Sheriff's Office

"Trident Tech allowed me to learn and start my college career with less expense. I have since switched from teaching to analysis and just completed my master's in science in crime analysis with Boston University. All the lessons learned have helped me reach this major life goal."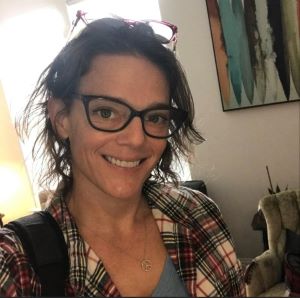 Courtney Francis '99 Associate in Science
Instructor, Trident Technical College
"While I was at TTC, I majored in Math and Science because I wanted to be a teacher. Now I am an instructor here at Trident Tech!"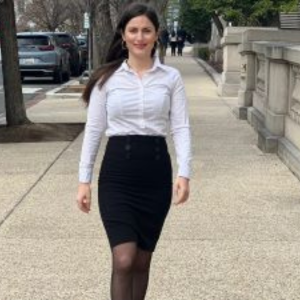 Anna Adamian '19 Associate in Arts
Press Secretary, US House of Representatives

"I had a wonderful experience at Trident Tech and my attendance informed my current belief at how important schools like Trident are in our country."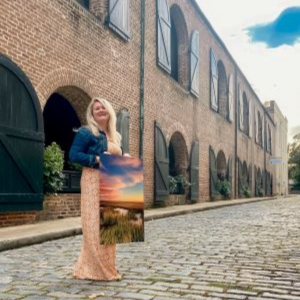 Katie Heatley '10 Photography & '11 Massage Therapy
Self-employed Photographer, Massage Therapist & Yoga Teacher

"I am a photographer, artist, massage therapist and yoga instructor. At TTC, I gained life-long friends, connections with my professors and two careers that give me the flexibility to enjoy my life the way I want to live. I received the Merit award in 2010 with the photography department and graduated Cum Laude. I have had ups and downs as a small business owner, but always learning something new every day. I've captured many sessions for families, individuals and weddings with my portrait photography. I recently crossed over into the fine art photography world, having photos exhibited three years in a row at Piccolo Spoleto (City Gallery) and twice at the MOJA Arts Fest. I'm apart of the South Carolina's Artisan's Center as well and now back at my alma mater teaching along side some of my former instructors. My Massage Therapy career has allowed me to have an alternate option when there are slower seasons. I taught with the program back in 2013 for a couple of years and joined the American Massage Therapy Association where I volunteered with my state chapter. I held several positions, with the last being AMTA-SC President for 4 years, helping to put on education events for LMTS in our state and working with our State Board on our Massage Bill. I also contract with the WTA as a LMT with some of their tennis tournaments for their athletes. I've gained so many connections over the years and am grateful for the opportunities that I've been able to experience. I feel this would not be possible if I did not take the TTC path that I did."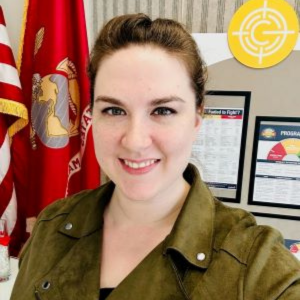 Martha McCarley '15 Culinary Arts
Food Operations Manager

"Attending Trident Tech was one of the best decisions of my life. I moved to Charleston in 2012 and over the course of three years I was inspired every day by the CIC department. They became my family and support as I worked my way through college. I have many fond memories of working with CIC at the Charleston Wine and Food Festival, A Night in the Valley fundraiser, Chef's Feast, Wine Under the Oaks, and many more. It was difficult supporting myself through college but I was even able to save enough money to go on a food photography study abroad trip to Florence, Italy. Since graduating, I have traveled to various states and worked in many different hospitality venues. Currently I work for Sodexo as a Food Operations Manager at Marine Corp Bogue Airfield in Cape Carteret, supporting the Marine Wing Support Squadron 271. Not only am I able to work in a field that I love, but I also feel that I am serving my country in my own small way. Trident Tech helped make my dream a reality."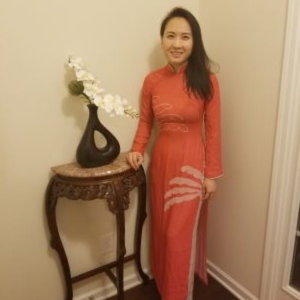 Linh Smith '21 Dental Hygiene
Registered Dental Hygienist
"Dental Hygiene is a very difficult program, but worth the effort. Try your best and you will not regret it."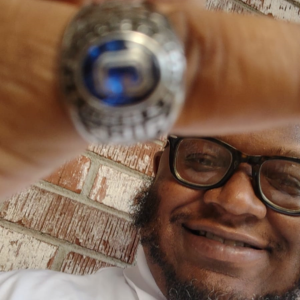 Richard Ganawayll '95 Associate in Arts
Technical Writer

"My experience was wonderful, because not only was I educated, but I made many life-long friends. As soon as I graduated, I was able to acquire a technical job working for AT&T. That occupation opened my mind to all sorts of business challenges and issues, and I learned more about the business world than I ever expected."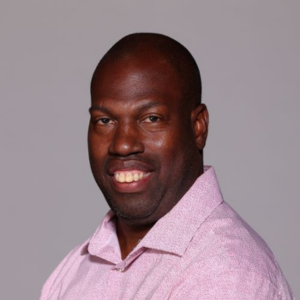 Master Bines '07 Associates Degree Paralegal
Trusted Real Estate Advisory, Exp Realty LLC

"Trident Tech gave the foundation to obtain higher education. My studies in paralegal allow me to give my clients the best representation."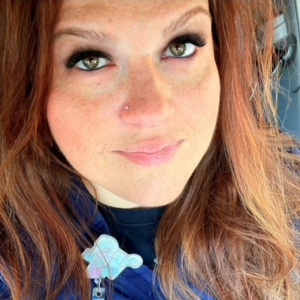 Heather Follett '17 Nursing
Registered Nurse, Palmetto Endoscopy Center

"Attending TTC allowed me to find independence and confidence in myself. I was a single mom of three kids when I went through and graduated from this program and had just gone through an extremely difficult and contentious divorce. The person I discovered as I persevered through the challenging program is someone I am so proud to be today."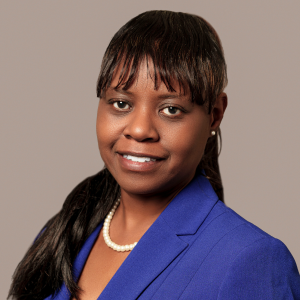 Hope Gethers '14 Paralegal Studies

"TTC was a great experience for me as I transitioned from healthcare to legal, working as a paralegal. Within two years from graduating, I landed my dream job, working as an in-house paralegal for a commercial real estate firm. I have also completed a Master's in Jurisprudence from Seton Hall School of Law in 2022."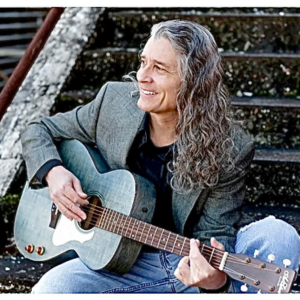 Ron Daniel '10 Radiologic Technology
Rad Tech at Ralph H. Johnson VA Health Care System
"TTC was a great experience. The college is a true asset to the community."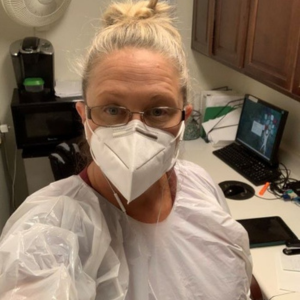 Lisa Crank '07 Occupational Therapy Assistant

"Starting college was challenging, having been out of school for quite a while. I was at a crossroads about where I wanted to go with my life. I am glad to have attended Trident as I was able to pursue a degree which has served me well. I have been with Pruitt Health going on 11 years full time, and was PRN for 5 years prior."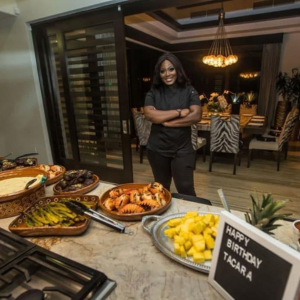 Jalisha Lamb '17 Culinary Arts Technology
Traveling private chef, owner of Teddy's Table

"Culinary school was hard. I legitimately worked seven jobs working for many catering companies across the Lowcountry. However, I was determined to gain as much experience as I could as an adult learner."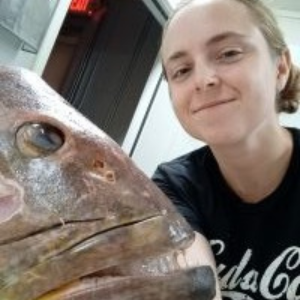 Zoe Helms '21 Associate in Arts
Chef, Chattanooga Seafood Company

"Trident Tech was critical for me in gaining a step up towards the creative careers I am interested in. I had such enthusiastic professors who made me eager to learn, and even at the beginning of the pandemic, the school was there with alternative learning opportunities and extra help for those who needed it. My biggest obstacle was trying to finish school while working 50-60 hours a week, but the access to online schoolwork made it easy to get both jobs done."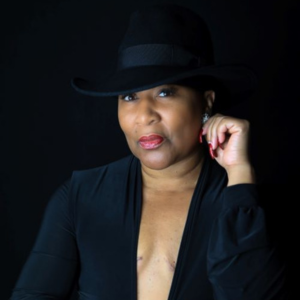 Agnes Judge '03 Business and Supply Chain Management
Breast cancer survivor model and motivational speaker 

"My Trident Tech experience has motivated and encouraged me to further my education and inspire others to do the same. After TTC graduation, I attended and graduated from The Citadel. I truly thank TTC for my experience and will be forever grateful to them."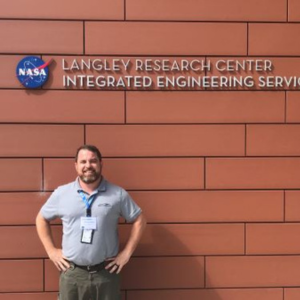 Nick Gorman '17 Engineering Design Graphics
CAD Designer II/ SSEE Mechanical Design Lead, Scientific Research Corporation

"Trident Tech changed everything for me. After struggles prior to attending, I was able to truly find my path and really start living. Without TTC I would never have had the doors open that would initially land me a role with NASA and ultimately with the company I am currently working for in the government contracting field. I owe a lot to my wonderful professors for helping me get to where I am now. I am forever grateful."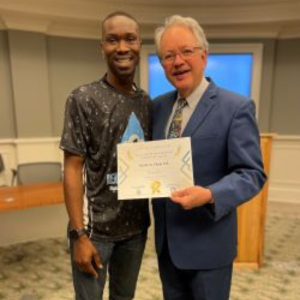 Daniel Williams '19 Business Entrepreneurship
Self-employed

"My experience at TTC was amazing."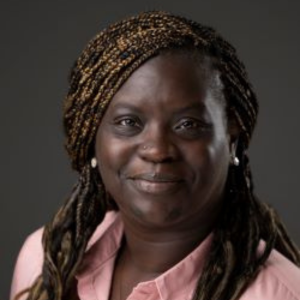 Shlace Haynes '20 Paralegal
Paralegal, Law Offices of Sean Wilson

"A month before I started at TTC, I had to have surgery and thought it would be hard recovering and attending class. It wasn't at all. The professors I had, Mr. Bowler and Ms. LeaMond, were the most knowledgeable and passionate about their job and teaching it. I learned a lot and loved every minute."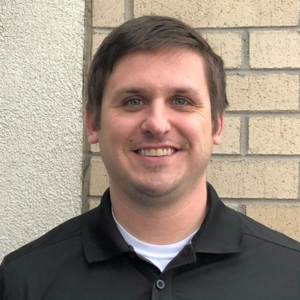 Luke Fitzgerald '14 Computer Programming
Principal Test Engineer, Nutrien
"My experience at Trident was great! It prepared me for a job in Software Development, which I have been working in ever since graduating."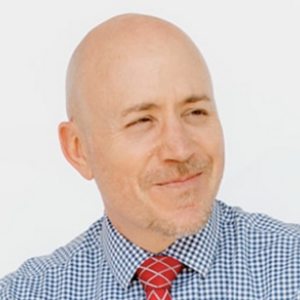 Rory Thomas '17 Associate in Science
Clinical Pharmacist/Population Health Specialist, Luke Medical Clinic and Moose Pharmacy in Mount Holly, NC

"At TTC, I met a lot of great people and caring professors who took pride in their teaching skills. I was able to do work experience at TTC which helped to pay for tuition. As a non-traditional student, I was lucky to have the support of a number of professors who helped me to adjust and even thrive."
 
 
 
 
 

 
Kevin Limehouse '02 Political Science
Strategic Partnerships Manager, Charleston County Government
"TTC shaped the course of my life by putting me on a path to public service. As part of the Harvard Model UN team and through my classes, I gained the skills I use in my job every day."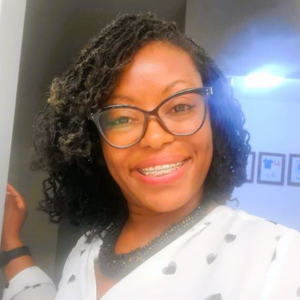 Dr. Toni E. Coaxum Pinckney '07 Associate Degree Nursing
Family Nurse Practitioner, MUSC 
"My experience at Trident Technical College was a positive one that laid the foundation for my nursing career. It is where I developed a spark for learning. The Nursing faculty at TTC were supportive and they were genuinely concerned about helping students successfully complete their program of study. After graduating from TTC, I enrolled at Medical University of South Carolina where I earned a Bachelor's of Science in Nursing in 2008, Master's of Science in Nursing and Doctor of Nursing Practice degrees in 2012. I have been a Family Nurse Practitioner for 10 years. I enjoy being a healthcare provider for members of my local community!"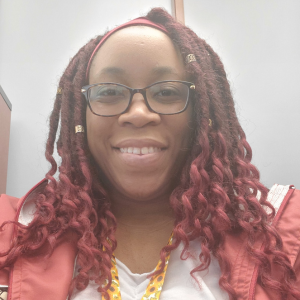 Kiwanis Mitchell '18 Administrative Office Technology and  '20 Medical Office Assisting
Credentialing Specialist, RL Datix
"I had a great experience both times graduating in 2018 and 2020. The course load, advisors, and financial aid options really helped me as a scholarship recipient. I'd recommend TTC to anyone!"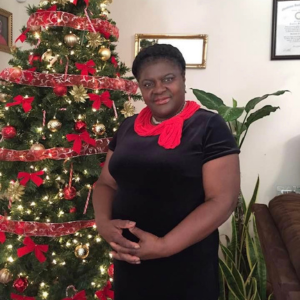 Patricia Palmer '07 Early Care and Development
Retired
"I had a great experience at Trident Technical College! I graduated with honors and it prepared me for CSU."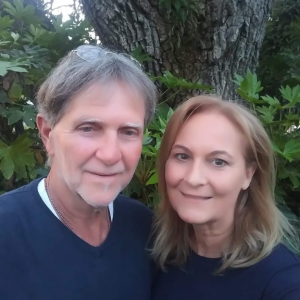 Harry Locklair '98 Graphic Arts
Retired
"I was an older student who needed a new beginning. Trident allowed me to expand my possibilities as an artist and have a job that I would love getting up each morning to go to. After I started working at Channel 2, I was also hired to teach a drawing class at TTC. I will always be grateful for my time at TTC."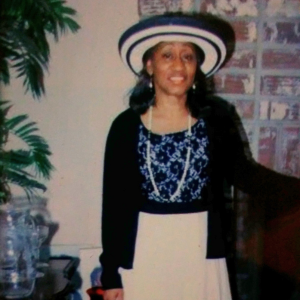 Andrea Matthews '19 Business Marketing

"My experience at Trident Tech was great once I got over the fear. It made me realize that I could reach my goal."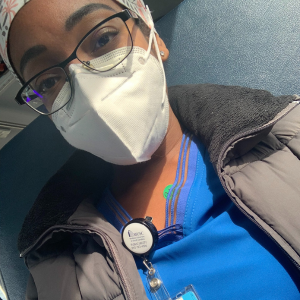 Chelsey Green '16 Associate in Science
Registered Nurse, MUSC 

"My Trident Tech experience was wonderful! I learned a lot, was given a vast amount of opportunities, and met one of my closest friends there. Getting my degree here helped me get closer to earning my Bachelor's Degree of Science in Nursing. I was able to earn a degree at TTC while being able to work and stay with my family to save money! I am grateful for my experience at this college."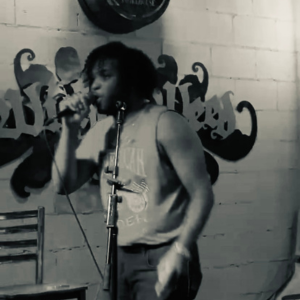 Tramaine Taylor '16 TV and Media Arts Production
Singer
"Attending Trident Tech was a good experience."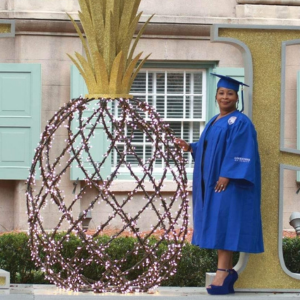 Jennifer Brown-Salley '20 Human Services
South Carolina Department of Social Services. 
"I attended TTC in 2002 after high school to major in Office System Technology. I made it to my last semester and failed my typing class, and decided to withdraw because I couldn't reach my typing speed. Later I went to cosmetology school and returned to TTC and received a phlebotomy certificate. Still feeling like I was missing something after having two kids, I decided to return in 2018 to obtain a degree in a field that I had been doing for over 10 years. After graduating in 2020, I decided to keep going and graduated on 12/17/22 from Limestone University with my BSW."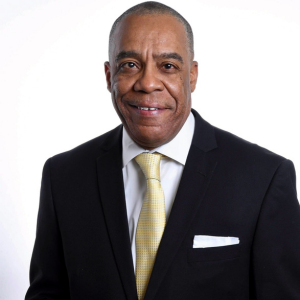 Rev. Thurston Smith '95 Human Services
Retired federal employee and Associate Professor of Psychology and Sociology at Graceland University.
"As Trident Technical College represented my first experience in post-secondary eduation, TTC helped shape my expectations and career strategy."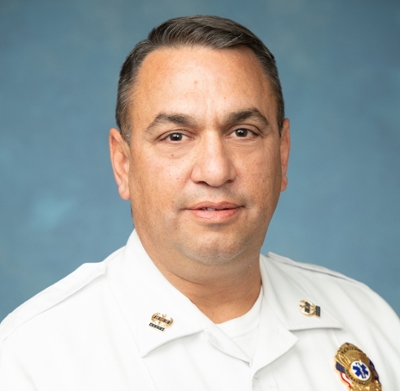 Michael Shirey '18 Associate in Arts
Chief of EMS for Berkeley County. 
"I attended classes at TTC as a high school grad in 1991. I entered The Citadel as a cadet in 1991 as well. I did not graduate, mostly due to poor student habits and having changed my major from Engineering to Political Science. I came back to TTC, transferring credts from The Citadel, to earn my Associate Degree in order to advance in my job. Then I used that success in TTC classes to return to The Citadel's evening college to complete my Bachelor's in 2021. It was through earning my degrees from TTC and The Citadel that I was hired as the Chief of EMS for Berkeley County." 
 
 
 


---
2022 Updates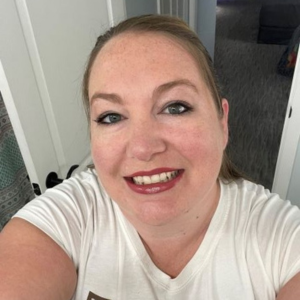 Meggan Fischbach '17 Homeland Security Management
Recruiting Manager
 
 
 
 
 
 


Addie Ledbetter '20 Nursing
Registered Nurse, Spartanburg Medical Center 
"I am approaching my second year of nursing and am currently serving as a night shift charge nurse on a stroke unit housing 36 inpatient beds. I am currently working on my BSN at Claflin University. I am a huge supporter of TTC and will be forever grateful for the education and support, even today. I enjoy practicing yoga and traveling via cruises with my retired parents to places pictured here, such as Honduras!"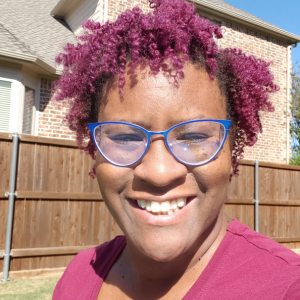 Mary Washington '17 Associate in Science
Data Scientist, Raytheon Intelligence in Space  
"After TTC, I graduated from the College of Charleston in 2019 and am currently at Georgia Tech for my MS in Analytics. TTC helped kickstart my journey into a better life."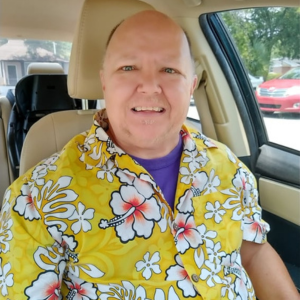 Russell Leckie '09 Information Technology
Recently retired after 25 years in IT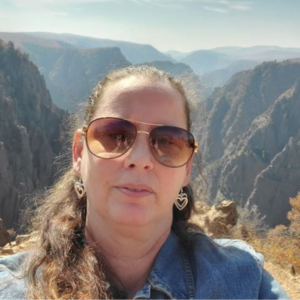 Donna Wellington '14 Associate of Art and Associate of Science
Registered Nurse, Department of Veterans Affairs
BSN, Charleston Southern University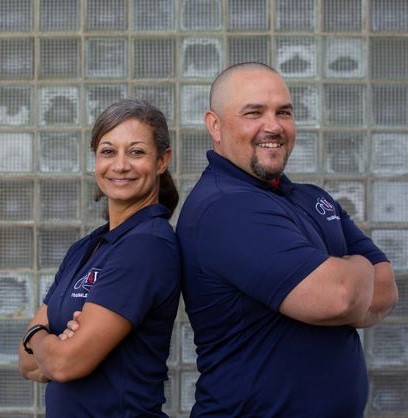 Ricardo and Joyce (Martell) Antonetty '06 Fitness Specialist
Certified Personal Trainers and Co-owners of Train 4 Living.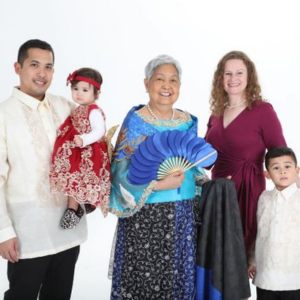 Geraldo (Rallee) Balagtas '18 Culinary Arts
Married with two, young children and runs the family business, Midland Park Residential Care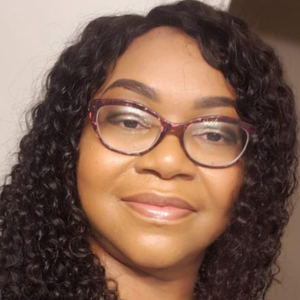 Andrietta Barnett '06 Nursing
Nurse Practitioner and Owner, Holistic Healthcare LLC
"The skills I gained in the nursing program at Trident Technical College have allowed me to pursue higher degrees in nursing."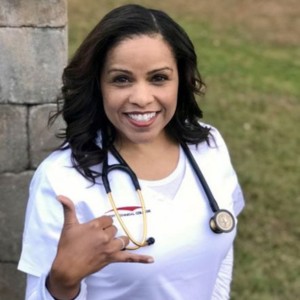 Jamesina (Jamie) Bowman-Carroll '20 Nursing
Registered Nurse, Roper St. Francis Healthcare 
"I am very thankful for the solid education that I received from Trident Tech. I am loving my job and am currently pursuing my MSN in Nursing Education."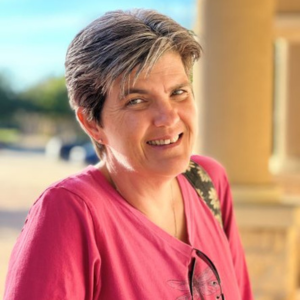 Shelly Branson '77 Welding 
Project Quality Lead, TechnipFMC. 
"Life is great in sunny Texas!"
 
  
  

 
 

 
Mitchell Burney '05, Computer Technology
Retired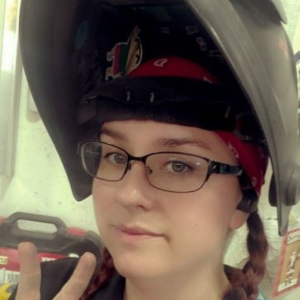 Chelsey Campagnari '19 Welding
Welding Supervisor, GG Schmidt and Son
"Working really hard for the last two years welding together rich peoples' boats."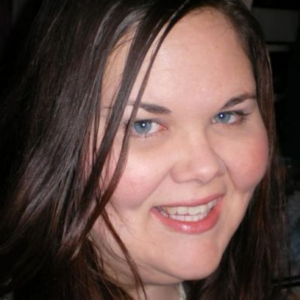 Jillian (Lynch) Caron '99 Graphic Design
Art Teacher, SC Public Schools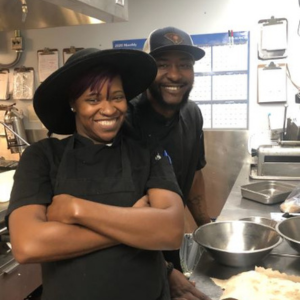 Shanette '19 and Davin '16 Coad, Culinary Arts
Co-owners, It Takes 2 Catering
"Enjoying every moment in the industry!"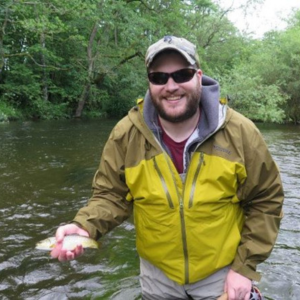 John (Wes) Engle '09 Culinary & Hospitality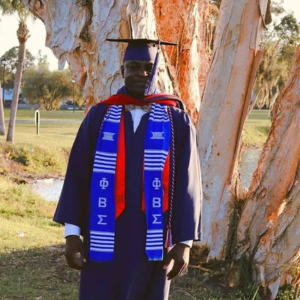 Jermaine Gladden '04 Criminal Justice
Recently earned his Bachelor of Science in Theology and is currently working on Master's of DIV in Theological and Religious Studies.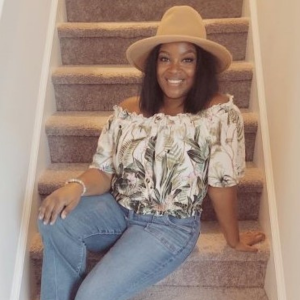 Crystal Johnson '21 Digital Photography

"I was the introductory speaker for First Lady Jill Biden's visit to Joint Base Charleston."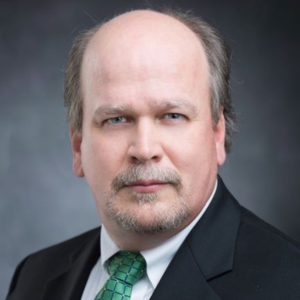 Michael E. Johnson, Ph.D. '99 Telecommunications Systems Management
Received his Ph.D. in Aeronautics/Aerospace 2020.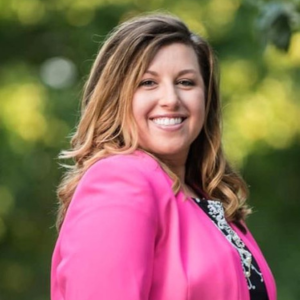 Kristen (Orville) Lanier '05 Associate of Arts
Director of Economic Development, Berkeley County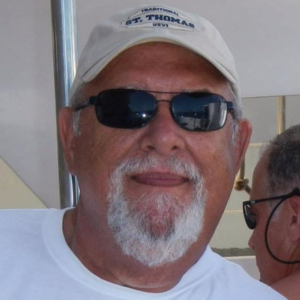 Randall E. Olsen '03 Culinary Arts
Retired from Charleston County Schools Food Service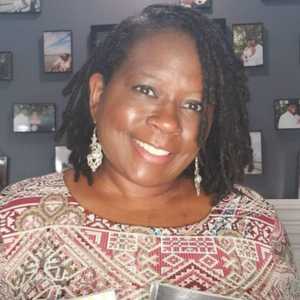 Wendy (Oldham) Shipman '16 Criminal Justice
Retired
She has authored and self-published two books, one of which was named 2020 Christian Indie Award Winner in the personal growth category and will be filmed as a short story.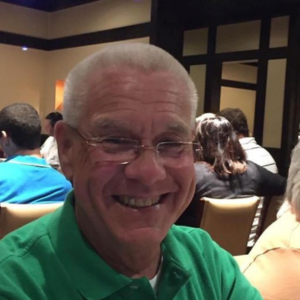 Daniel Swain '79 Electrical Engineering
Retired from SCE&G and is now a Construction Manager at Orion Energy Systems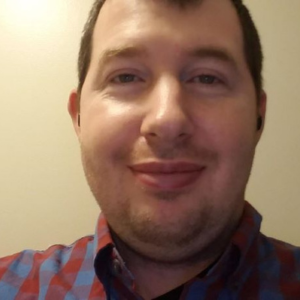 Derek Talisman '16 Associate of Science
Transferred to College of Charleston and studied Japanese Studies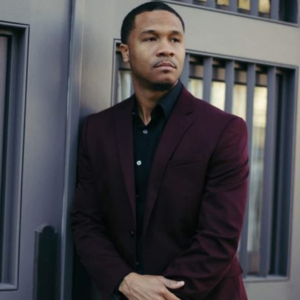 Princeton Williams '10 Engineering Design Graphics
Engineering Manager of Cad Design Department. Booz Allen Hamilton