The Dental Hygiene program will begin new cohorts in Fall Semester. The prerequisite courses required for admission into the Dental Hygiene program are BIO 210- Anatomy and Physiology I, BIO 211- Anatomy and Physiology II, CHM 105- General Organic and Biochemistry, and BIO 225- Microbiology. The following required general education courses may be completed prior to admission to the Dental Hygiene program OR may be completed concurrently with the Dental Hygiene curriculum: MAT 120- Probabilities and Statistics or MAT 110 College Algebra, SPC 209- Interpersonal Communication or SPC 205- Public Speaking, PSY 201- General Psychology, SOC 101- Introduction to Sociology, ENG 101- English Composition I, and an Humanities Elective.
What can I do in dental hygiene?
The primary responsibility of dental hygienists is the patient's oral health. They clean patients' teeth, take X-rays and provide other preventive dental care, including providing education. They also examine patients for signs of oral diseases such as gingivitis.
What characteristics and skills do I need to work in this field?
To be successful as a dental hygienist, you need to have good eye-hand coordination, interpersonal communication skills, an aptitude for science, strong written and verbal communication skills, critical judgment and decision-making skills, and good personal and oral hygiene.
Where can I work?
Most dental hygienists work in dentist offices. Requirements vary by state, but an associate degree is typically required. All dental hygienists must be licensed. According to the Bureau of Labor Statistics, employment opportunities for dental hygienists are expected to grow much faster than the average for all occupations from 2012 to 2022.
What does Trident Technical College offer?
Trident Technical College's Dental Hygiene program includes both general education and professional dental courses. Students receive hands-on learning in the dental clinic on Main Campus. This program is accredited by the Commission on Dental Accreditation of the American Dental Association. Dental Hygiene graduates are eligible to sit for the Dental Hygiene National Board Exam and individual state board examinations for licensure.
Health Information
COVID-19 vaccines as well as other vaccines/immunizations/titers may be required for some health sciences programs in order to attend clinicals. Should immunizations and titers be required by a clinical affiliate and the student refuses to obtain the vaccines/immunizations/titers, this may impact the student's ability to be assigned to certain clinical rotations, which may in turn impact the student's ability to continue in the program.
Accreditation
The Dental Hygiene program is accredited by the Commission on Dental Accreditation and has been granted the accreditation status of approval without reporting requirements. The Commission is a specialized accrediting body recognized by the United States Department of Education. The Commission on Dental Accreditation can be contacted at (312) 440-4653 or at 211 East Chicago Avenue, Chicago, IL 60611.
Program Goals:
Goal 1: Critical Thinking- Dental Hygiene graduates will be able to provide the dental hygiene process of care (assessment, dental hygiene diagnosis, planning, implementation, evaluation, documentation) by utilizing critical thinking, problem solving, and evidence-based decision making for all patients.
Goal 2: Quality and Safety- Dental Hygiene graduates will adhere to state and federal laws, recommendations, and regulations in providing quality dental hygiene care using safe and effective dental hygiene practice.
Goal 3: Communication- Dental Hygiene graduates will be able to communicate effectively with and deliver culturally competent, inter-professional dental care to individuals and groups from diverse populations.
Goal 4: Professionalism- Dental Hygiene graduates will be able to apply ethical, legal and regulatory concepts in all endeavors.
Goal 5: Life-Long Learning- Dental Hygiene graduates will continually perform self-assessment to maintain professional standards and encourage life-long learning.
Associate Degree
Important Links
Health Sciences Online Application (NEW)
Program Information and Course Sequence
Health Science Essential Function Form
Dental Hygiene Observation Form
Dental Hygiene Online Information Session Page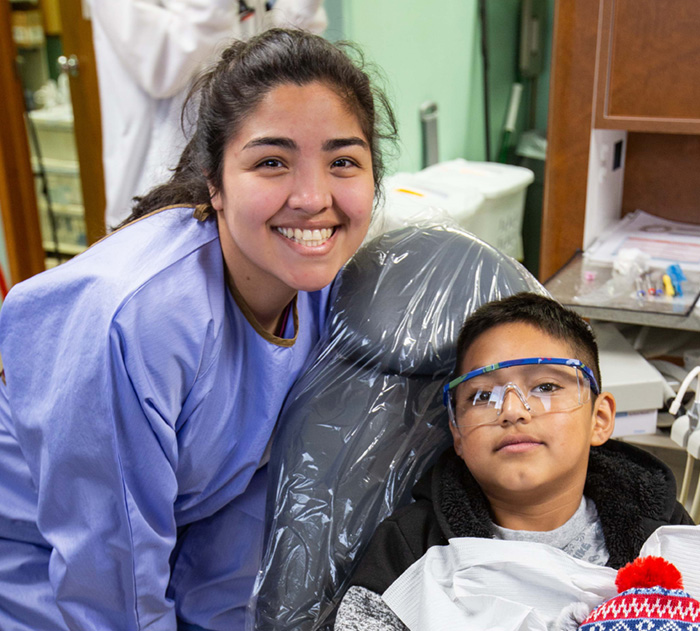 TTC Dental Hygiene Clinic
The Dental Hygiene program at Trident Tech provides comprehensive dental hygiene to the general public as well as the college's students, faculty, alumni and staff. You can book an appointment by phone Monday through Friday. Find out more information.