Production Kitchen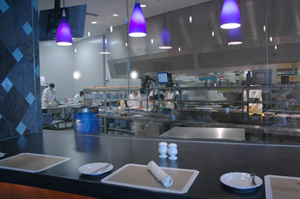 This full-service open kitchen operates under the management of TTC's Culinary Institute of Charleston students and supports the Relish Restaurant. In conjunction with the dining area, it provides advanced CIC students with training in all phases of restaurant operations.
Student-Operated Relish Restaurant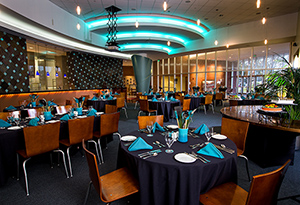 The 100-seat Relish Restaurant provides training for advanced students in restaurant operations including fine dining, banquet and buffet service. The Relish Restaurant offers views of the teaching kitchens and the adjacent production kitchen. Multimedia capabilities included in this area provide a unique training laboratory for the food service industry.
Bakery Kitchens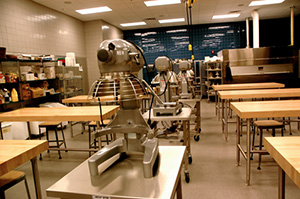 These kitchens provide comprehensive training from pastry basics to professional finishing to retail sales of the finished product in the adjacent dining room. The comprehensive nature of the training in this specialized facility is unique among technical colleges in the Southeast. A maximum of 16 students, each
working at a fully equipped workstation, receives hands-on training in all aspects of pastry preparation. The training capabilities afforded by these kitchens serve persons new to the profession as well as experienced professionals.
Teaching Kitchens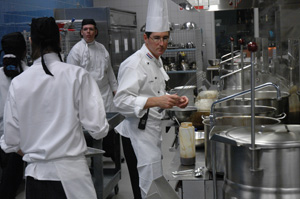 These industry-standard kitchens emphasize individual instruction and total hands-on training. Students receive instruction in basic culinary skills – vegetable cuts, meat cuts, soups, sauces and other foundation skills required to work in any culinary environment. With no more than 16 students per class, each student works at a fully equipped workstation.
Amphitheater Kitchen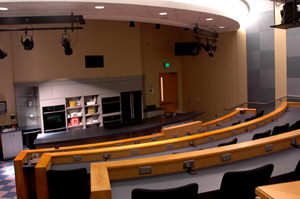 Functioning as a master classroom and outfitted for culinary instruction, this full-service demonstration kitchen is wired to broadcast or receive culinary instruction and demonstrations. With Internet access and multimedia and distance learning capabilities, the use of this amphitheater ranges from regular class instruction and guest speakers to continuing education, community and industry presentations.
Culinary and Hospitality Computer Lab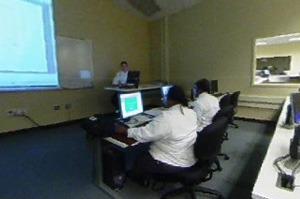 This 24-seat lab with Internet access and a dedicated server provides training in hospitality-specific management software, Microsoft applications software and the point-of-sale system used by students to manage the teaching kitchens and dining area.
Dr. Vera F. Johnson Hotel Training Suite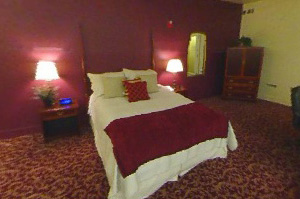 The simulated hotel suite provides management training in the areas of room design, housekeeping, leisure and business traveler accommodations, care of soft goods, guest amenity considerations and overall room management.
Culinary Institute of Charleston, Palmer Campus, downtown Charleston
The 26,000-square foot facility features a 50-seat restaurant, 100-seat amphitheater and demonstration kitchen, production kitchen, general teaching kitchen, nutrition kitchen/research and development lab, artisanal baking lab, and beverage operations lab.
Dining Room
The 50-seat dining room lab is adjacent to and served by the student-run production kitchen. The facility's design, highlighted by bold lines and bright colors, garnered LS3P Associates an Honor Award, the highest given by the American Institute of Architects.
Amphitheater
A demonstration and competition kitchen is located in the front of the 100-seat multiuse amphitheater, behind a large retractable wall. This kitchen is expertly equipped with the latest equipment from Gaggenau, Thermador and Bosch. There are dual cooktops on the front island, with both natural gas and induction heat. This facility enables the Culinary Institute of Charleston to host cooking competitions as well as cooking classes. The room features studio production quality high-definition Panasonic cameras, so that instructors can use the space as a master classroom or high-definition film studio.
Maverick Southern Kitchens Beverage Operations Lab
The beverage operations lab allows for hands-on training in beverage management of spirits, wine and beer for a maximum of 16 students per class. This lab is equipped with four independent bar stations. Each station is monitored by an overhead digital camera to enable the instructor and students to see the learning process up close on the side LCD screens. The instructor can also record the simulation and perform instructional playback at the next lecture.