Employee Tuition Assistance
TTC students aren't the only ones learning.
 
Full-time faculty and staff at Trident Tech have the opportunity to take classes in order to grow their skill set and provide the latest information and advances to students.
Established in 2003, tuition assistance programs at TTC have helped 640 employees advance their education, taking a total of 3,600 courses. 
Tuition Assistance at Trident Tech
The Foundation will pay for tuition and required books for one course per semester, minus federal and state funding, for any TTC credit course for which an employee is qualified.
Credit Course Assistance at Other Institutions
The Foundation will reimburse an employee $200 per course for tuition, books and fees at an accredited institution other than TTC. An employee may receive a maximum of $1000 during each fiscal year for reimbursement of a maximum of five credit courses per year.
Workforce Training Courses at Trident Tech
The Foundation will cover the cost for course fees and required textbooks, up to a maximum of $500 per fiscal year, per employee.
---
Impact of Tuition Assistance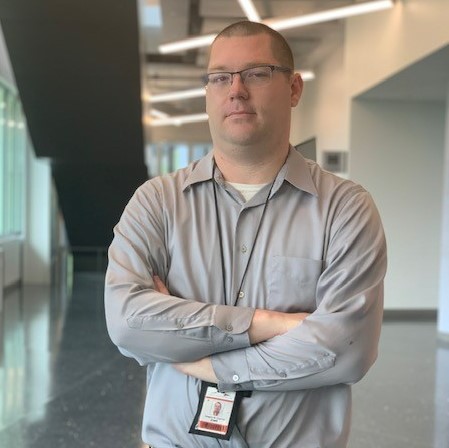 Gregory Cushing, Building Coordinator, SCATC
"I utilized Credit Course Assistance while pursuing my bachelor's degree from the College of Charleston, which I completed in 2017.
Having an opportunity such as this encourages employees to futher their own education and showcase that, as an institution, we value the pursuit of knowledge for all.
I am grateful to be a part of a team that supports employee growth in this way." 
Michelle McClennon, Educational Talent Search
"Pursuing an advanced degree in Educational Leadership was something I always wanted to do. Juggling family, full-time work and a part-time degree wasn't without its challenges.
The Credit Course Assistance Program makes working toward a degree obtainable and fosters the growth and development of employees and students.
This opportunity would not a have been available without the support of donations." 
LaQuinta Yates, Business Department Head
"When I first began working at TTC in 2012, I remember being asked to donate to the TTC Foundation.  Every year I would donate, and I never realized that one day I would be the recipient of the generosity of TTC's faculty, staff, and community. 
I graduated with my MBA in 2020, and there is no doubt that the Credit Course Assistance program assisted me in achieving my dream.  I will forever be grateful to the TTC Foundation and will always be a donor.  I believe when someone gives you a helping hand, you are obligated to provide a helping hand to the next person.  Thank you, TTC Foundation, for all you do!"