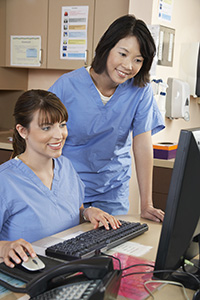 Medical office assistants are cross-trained to perform a variety of administrative tasks for front office work in a physician's office.
Duties include:
Greeting patients.

Answering phones.

Filing and updating medical records.

Completing insurance claim forms.

Arranging hospital admissions and surgeries.

Handling correspondence.

Perform billing and bookkeeping.

Entering medical histories into electronic health records.
Medical office assistants work in the administrative area of a medical office.