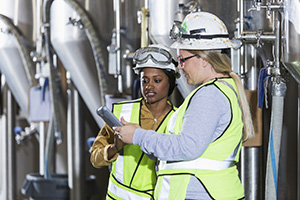 An HVAC technician installs, maintains and repairs heating, air conditioning and refrigeration systems. HVAC is an abbreviation for heating, ventilation and air conditioning. Someone who works in this occupation may specialize in installation or in maintenance and repair and in either heating, air conditioning or refrigeration work.
Duties include: 
Overseeing installations.

Troubleshooting and repairing HVAC/R equipment.

Applying local HVAC codes in a practical manner on each job.

Provide technical support in the field.

Collaborate with sales and engineering to develop product definitions responsive to customer needs and market opportunities.

Layout, design and install low voltage wiring.

Provide excellent customer service.
HVAC professionals work in a variety of settings and some technicians may advance to managerial positions while others may move into sales and marketing jobs. There are HVAC technicians who become building superintendents, cost estimators and system test and balance specialists.