The Next-Gen ACCUPLACER test helps identify your strengths and weaknesses in each subject area and assist with placing you in the appropriate classes for your skill level. For success as a student, it is important to enroll in classes that are not too hard or too easy for you.

If you have a final, official high school transcript with a weighted GPA of 3.0 or higher from the last five years or qualifying SAT or ACT scores, the Next-Gen ACCUPLACER Placement Test is not required.
Next-Gen ACCUPLACER Testing

Questions increase or decrease in difficulty depending on your answers as you work through the test. Next-Gen ACCUPLACER tests are untimed. It is important to give yourself enough time to test because your results are the key factor in determining the courses you take. Your results will be available immediately after you take the test.

Test Requirements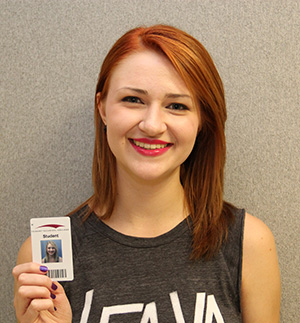 To take the placement test you need:
A valid picture ID (school ID, driver's license, passport or military ID)
Last four digits of your Social Security number
Testing Services will provide scratch paper and a pencil. A personal hand-held calculator is not allowed; however, a pop-up calculator is available on a question-by-question basis. The math section starts in arithmetic. Students usually take approximately two hours to complete the entire test.
If testing for TTC, there is no fee for taking the placement test the first time, but there is a $25 fee for retesting. TTC students are allowed a maximum of three testing attempts per test section (Writing, Reading and Math) per 12-month period.
If testing for entrance to another college, there is a $40 service fee made payable at the TTC Business office. Prior to testing, you must contact the college you wish to attend to register for a Remote Placement Test for that college.
Test Preparation
It is important that your Next-Gen ACCUPLACER scores accurately represent your skills and knowledge. Next-Gen ACCUPLACER offers tools and resources to help you prepare.   For the Study App and more information about Next-Gen ACCUPLACER tests, click here.
Test Scores
You will receive a copy of your test scores immediately after testing. The test results will help your academic advisor determine where you should begin your academic coursework. Your scores indicate your strengths and weaknesses in relation to college-level work. TTC offers developmental courses in math, reading and English skills. Writing and reading scores are valid for five years and math scores are valid for two years.
After Testing
The Hub will provide information concerning test scores and retesting options. The placement test is not a pass/fail test; however, some academic programs have mandatory scores for program admission. Testing Services does not interpret scores.
Students with Disabilities
If you require a disability-related testing accommodation, contact Services for Students with Disabilities for information. All students seeking testing accommodations must have approval from Services for Students with Disabilities prior to testing.
Out-of-Area Students
If you are currently living or working some distance away from the college (in another part of the state or in another state), Testing Services can help you complete your placement test though an Next-Gen ACCUPLACER remote test site near you. To set up your testing at a site near you, call 843-574-6684 or 843-574-6632.
Contact Info
Next-Gen ACCUPLACER Testing Hours
Thornley Campus
Bldg. 410, Rm. 202
843-574-6410
Monday-Thursday,
9 a.m.-6 p.m.
Friday, 9 a.m.-noon
Saturday, 9 a.m. (when open)
NOTE: Walk-in Next-Gen ACCUPLACER testing is available on Thornley Campus 9 a.m.-6 p.m. Monday-Thursday and 9 a.m.-noon on Friday. Some Saturday morning testing is available at 9 a.m. Click here for Saturday availability.
Palmer Campus
Rm. 226
843-722-5516
Monday-Thursday,
8:30 a.m., 11:30 a.m., 2:30 p.m.
Friday,
8:30 a.m. ONLY

NOTE: Call for Next-Gen ACCUPLACER testing appointment.
Berkeley Campus
Rm. 111
843-899-8079
Monday-Thursday,
9 a.m., 11:30 a.m., 2 p.m.
Friday, 9 a.m. ONLY
NOTE: Call for Next-Gen ACCUPLACER testing appointment.
Mount Pleasant Campus
Rm. 143B
843-958-5810
Monday-Thursday,
8 a.m.-3 p.m.
Friday, 8 a.m. ONLY
NOTE: Call for Next-Gen ACCUPLACER testing appointment.
St. Paul's Parish Site
Rm. 100A
843.323.3800

NOTE: Call for Next-Gen ACCUPLACER testing appointment.
Dorchester County QuickJobs Training Center
Rm. 102
843.574.2591
NOTE: Call for Next-Gen ACCUPLACER testing appointment.
After submitting your admission application, contact Testing Services to schedule an appointment to test. Thornley Campus is the only campus that offers walk-in testing. Schedule an appointment at all other campuses.