ACCUPLACER tests your knowledge in math, reading and writing. More than 1,500 institutions administer ACCUPLACER tests as part of the enrollment process. These tests help identify your strengths and needs in each subject area. ACCUPLACER interactive learning tools are available to help you sharpen your skills. Academic advisors and counselors use your ACCUPLACER test results along with information about your academic background, goals and interests to help you take courses that match your skill level and provide the best opportunities for success.
NOTE: If you have qualifying SAT or ACT scores, the ACCUPLACER Placement Test is not required.
How Does ACCUPLACER Work?
Thanks to ACCUPLACER's online format, the test questions are based on your responses to each question you've already answered. Questions increase or decrease in difficulty depending on your answers as you work through the test. No need to worry - the test is user friendly and designed for individuals with little computer experience. ACCUPLACER tests are untimed, so you can move at a comfortable pace. It's important to give yourself enough time to do your best and complete the test because your results are the key factor in determining the courses you take. Your results will be available immediately after you take the test.
Test Requirements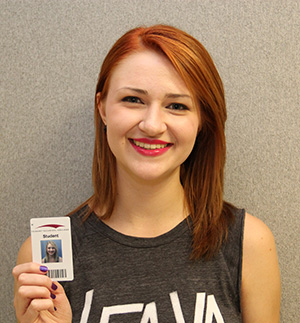 To take the placement test you need:
A valid picture ID (school ID, driver's license, passport or military ID)
Last four digits of your Social Security number
Testing Services will provide scratch paper and a pencil. A pop-up calculator is available on a question-by-question basis on the math test when it may appropriately help you answer the questions. Students usually take approximately two hours to complete the entire test.
For TTC students, there is no fee for taking the placement test the first time. There is a $25 fee for retesting.
Test Preparation
Practice ensures ACCUPLACER Placement Test success. It is important that your ACCUPLACER scores accurately represent your skills and knowledge. ACCUPLACER offers tools and resources to help you prepare for the tests. Sharpening your academic skills by answering sample test questions in reading, writing and math can lead you to improve and can help boost your confidence when you take the actual tests. This exercise is especially helpful if you've been away from school for more than a year. The math section starts in arithmetic, so brush up on the basics!
ACCUPLACER Study App for access from a computer, tablet or smartphone
ACCUPLACER Sample Question PDF contains examples of the types of questions you'll see when you take the ACCUPLACER test. It is useful for some fast and simple preparation prior to taking the test.
For more information about ACCUPLACER tests, click here.
Visit Learning Express for more test preparation information.
Test Scores
You will receive a copy of your test scores immediately after testing. The test results will help your academic advisor determine where you should begin your academic coursework. Your scores indicate your strengths and weaknesses in relation to college-level work. TTC offers development courses in math, reading and English skills. Sentence skills and reading scores are valid for five years and math scores are valid for two years. 
After Testing
Orientation will provide information concerning test scores and retesting options, and will assign you an academic advisor. The placement test is not a pass/fail test; however, some academic programs have mandatory scores for program admission. Testing Services does not interpret scores.
Students with Disabilities
If you require a disability-related testing accommodation, contact Services for Students with Disabilities for information. All students seeking testing accommodations must have approval from Services for Students with Disabilities prior to testing.
Out-of-Area Students
If you are currently living or working some distance away from the college (in another part of the state or in another state), Testing Services can help you complete your placement test though an ACCUPLACER remote test site near you. To set up your testing at a site near you, call 843.574.6684 or 843.574.6334. We will help you make the necessary arrangements.