Placement Testing
The Next-Gen ACCUPLACER test helps identify your strengths and weaknesses in each subject area and assist with placing you in the appropriate classes for your skill level. For success as a student, it is important to enroll in classes that are not too hard or too easy for you.
If you have a final, official high school transcript with a weighted GPA of 3.0 or higher from the last five years or qualifying SAT or ACT scores, the Next-Gen ACCUPLACER Placement Test is not required. There are multiple ways to determine placement in college-level courses at TTC. Once you are admitted, please check with your success coach (formerly navigator) or academic advisor to see if the ACCUPLACER is necessary.
Next-Gen ACCUPLACER Testing
Questions increase or decrease in difficulty depending on your answers as you work through the test. Next-Gen ACCUPLACER tests are untimed. It is important to give yourself enough time to test because your results are the key factor in determining the courses you take.
Test Requirements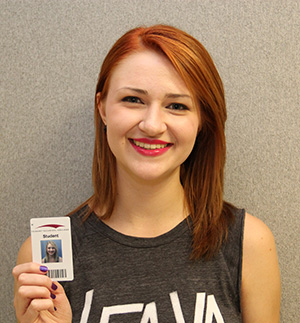 To take the placement test you need:
A valid picture ID (school ID, driver's license, passport or military ID)
Last four digits of your Social Security number
Testing Services will provide scratch paper and a pencil. A personal hand-held calculator is not allowed; however, a pop-up calculator is available on a question-by-question basis. The math section starts in arithmetic. Students usually take approximately two hours to complete the entire test.
If testing for TTC, there is no fee for taking the placement test the first time, but there is a $25 fee for retesting. TTC students are allowed a maximum of three testing attempts per test section (Writing, Reading and Math) per 12-month period.
If testing for entrance to another college, there is a $40 service fee made payable at the TTC Business office. Prior to testing, you must contact the college you wish to attend to register for a Remote Placement Test for that college.
Test Preparation
It is important that your Next-Gen ACCUPLACER scores accurately represent your skills and knowledge. Next-Gen ACCUPLACER offers tools and resources to help you prepare.   For the Study App and more information about Next-Gen ACCUPLACER tests, click here.
D2L Math Placement Test Option
For math placement, students may take the D2L Math Placement Test from their home computer. See a success coach (formerly navigator) for assistance in arranging this option. 
Test Scores
You will receive a copy of your test scores immediately after testing. The test results will help your academic advisor determine where you should begin your academic coursework. Your scores indicate your strengths and weaknesses in relation to college-level work. TTC offers developmental courses in math, reading and English skills. Writing and reading scores are valid for five years and math scores are valid for two years.
After Testing
The Student Success Center (formerly The Hub) will provide information concerning test scores and retesting options. The placement test is not a pass/fail test; however, some academic programs have mandatory scores for program admission. Testing Services does not interpret scores.
Students with Disabilities
If you require a disability-related testing accommodation, contact Services for Students with Disabilities for information. All students seeking testing accommodations must have approval from Services for Students with Disabilities prior to testing.
Out-of-Area Students
If you are currently living or working some distance away from the college (in another part of the state or in another state), Testing Services can help you complete your placement test through a Next-Gen ACCUPLACER remote test site near you. To set up your testing at a site near you, call 843-574-6684 or 843-574-6632.
Workforce Training (formerly Continuing Education)
Workforce Training programs are professional development and personal interest courses that do not award academic credit but are eligible for continuing education units (CEUs). You do not have to apply and be admitted to the college to take these noncredit courses, however some programs may require ACCUPLACER testing prior to registration. Learn more.