Creating Community Investments Today for Tomorrow's Workforce
With support from alumni, volunteers, employees, retirees and friends, Trident Technical College Foundation advocates and raises funds for the college to support the region's economy.
Donate Now
Celebrating Scholarships
The transformative power of education and community support were on full display at the TTC Foundation 2023 Scholarship Luncheon. Honoring the  2022-2023 scholarship recipients and celebrating the generosity of our donors, more than 160 students, donors and friends attended the event.  
Perseverance Pays Off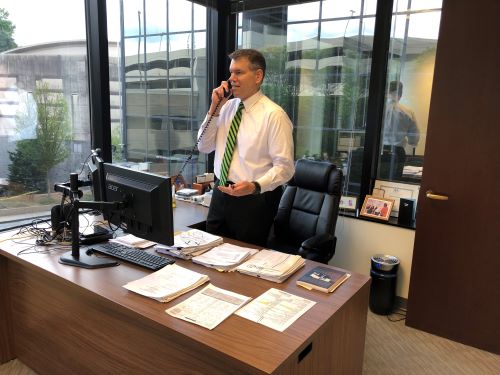 TTC alumnus Duncan Harle was interested in law from a young age but did not know how to go about achieving that goal. Then one day his mother fell ill and was taken to the hospital. He remembers while visiting her there, she grabbed his hand tightly and said, "I want you to promise me you will go to law school."  
Alumni Updates

From medical professionals to entrepreneurs, engineers to counselors, and teachers to filmmakers, Trident Technical College alumni have taken their education and experience to successful careers in our community and around the world. We are proud of our alumni and their accomplishments, as they prove that starting from Trident Tech can lead to amazing things.