Effective Marketing? BINGO!
Bubbles & Blingo invites over 300 guests to engage with your brand through BINGO prizes and sponsorships. We are searching for exciting BINGO and tables prizes for our newest event. In-kind donors will be featured throughout the event as well as in the printed program distributed to all attendees.
For more information on making an in-kind donation, please contact:
Ashton White
(843) 574-6300
Ashton.White@tridenttech.edu
Bubbles & Blingo will return Saturday, May 20, 2023!
Sponsorships and Tickets are sold out. To be added to the waiting list, contact Ashton White at Ashton.White@tridenttech.edu. 
Bubbles & Blingo is bingo like you've never seen before! Attendees are greeted with champagne as they make their way to a reception filled with raffles, libations and a photo booth! Guests line up for an opportunity to participate in raffles with fantastic prizes from local businesses before making their way into the main event. 
Students and faculty of the Culinary Institute of Charleston at Trident Technical College welcome attendees into the ballroom with an over-the-top brunch selection created by seasoned faculty chefs! The event allows students of the hospitality and culinary programs to gain hands-on experience working a live event as they create and serve an exquisite meal that is sure to impress! 
Join us for an afternoon of friends, fun and philanthropy! Funds raised during Bubbles & Blingo support Trident Technical College students through scholarships, the Student Urgent Needs Fund, classroom equipment and other critical needs of the college.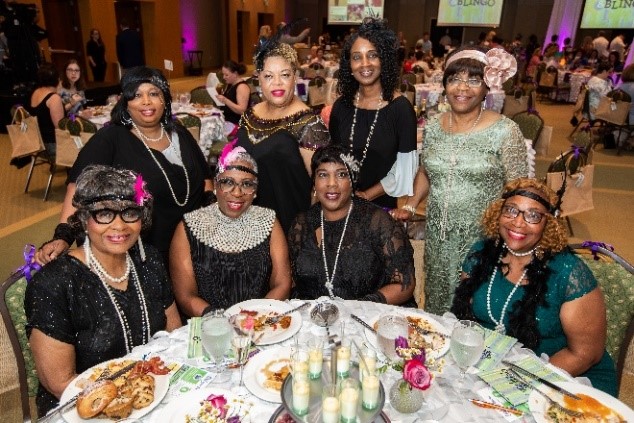 Contact Info
Bubbles & Blingo
Saturday, May 20, 2023
10:30 a.m.
The College Center
Trident Technical College
Thornley Campus
Map
Contact:
Ashton White
(843) 574-6300
Ashton.White@tridenttech.edu 
Dress: Best of Brunch
Check out photos of the 2019 event!
Visit us on Facebook for photos and video of Trident Technical College Foundation events!