Welcome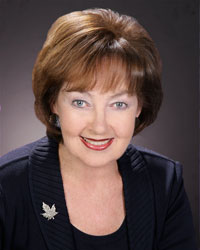 Welcome to Trident Technical College's website for the reaffirmation of accreditation by the Commission on Colleges (COC) of the Southern Association of Colleges and Schools (SACS).
Since our beginning in 1964, a Trident Technical College (TTC) education has always been about opportunity. As one of South Carolina's largest institutions of higher education, we provide that opportunity to more than 28,000 curriculum and continuing education students each year. TTC offers more than 150 programs of study in some of the most sought-after career fields; attracts and retains exceptional faculty and staff; and provides modern facilities and technologically advanced infrastructure to help students prepare for success. Our commitment to our students, our community and the citizens of South Carolina is simple: TTC will provide cost-effective, state-of-the-art workforce education and training to give our students the best opportunity to succeed in today's world.
We also are committed to the reaffirmation process and to the valuable experience it brings to our college. The resulting reports are the product of extensive research and college-wide review, reflecting the perspectives of a broad cross-section of the college community. Thank you for taking the time to visit.
-Dr. Mary Thornley, President