Welcoming New TTC Foundation Trustees
Trident Technical College Foundation is pleased to announce the election of three new board members: Pat Fosberry of John S. James Co., Ron Jones of Smith Debnam Law, and Spencer Pryor of Charleston County Aviation Authority. Each trustee will serve a three-year term from July 1, 2023 – June 30, 2026.
 "We are so pleased to have Pat, Ron and Spencer join the TTC Foundation Board," said Tammy Coghill, chair of the TTC Foundation board of trustees. "They each bring a passion for supporting Trident Technical College students and an understanding of the impact that Trident Technical College has on local business and economic development. We look forward to working with each of our new trustees as we continue our efforts to create community investments today for tomorrow's workforce."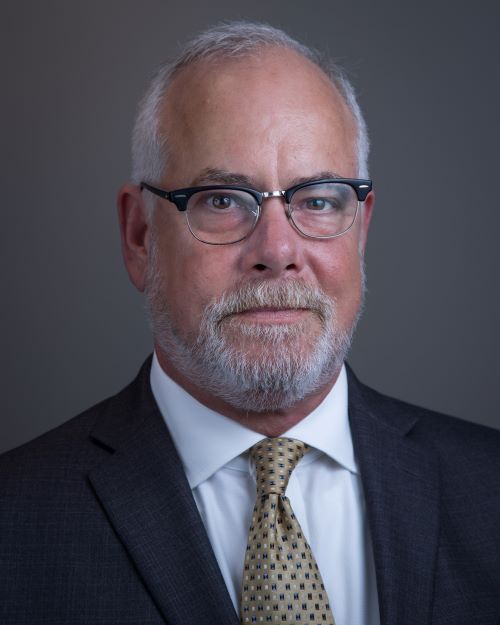 Pat Fosberry started his career with John S. James Co. in 1983 in the export department.  Currently the director of export compliance and transportation, his responsibilities include oversight of regulatory issues and compliance for all exports; import, export, air, and domestic transportation; hazardous material training and compliance; and foreign agency partnerships.  Fosberry has served on many industries' boards of directors and committees, including the Customs Brokers and Forwarders Association of Charleston, National Customs Brokers and Forwarders Association of America, Maritime Association of South Carolina, Charleston Port and Seafarers Association, and District Export Council of South Carolina.
Through Fosberry's efforts, in 2016 the John S. James Co. was awarded the President's E Award for excellence in providing export services.  In 2015, Fosberry was named Leader of the Year by the Charleston's National Transportation Week. In 2022, Fosberry was awarded the Maritime Association of South Carolina's Beacon Award in recognition for a career of distinguished service to the South Carolina maritime community and related industries.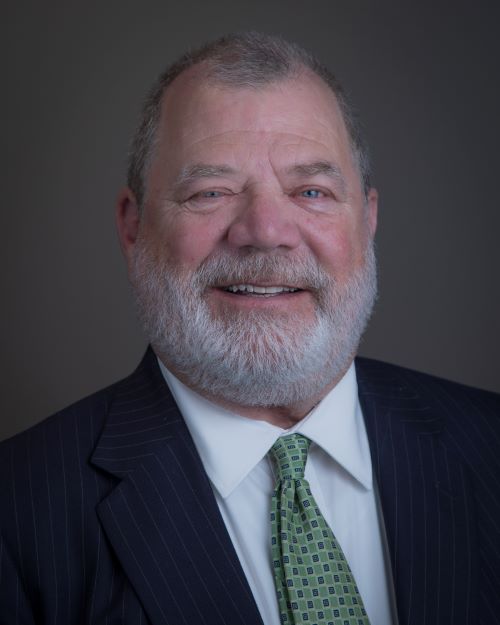 Ron Jones is a partner at Smith Debnam Narron Drake Saintsing & Myers. His outstanding legal acumen in commercial law and bankruptcy litigation has earned him continuous recognition from Best Lawyers in America and South Carolina Super Lawyers.
Beyond the legal realm, Jones is an avid advocate for community service. He served on the board of directors of the Charleston Metro Chamber of Commerce from 1999 to 2013, acting as chairman of the chamber's political action committee and co-directing the chamber's half- cent sales tax campaign for school infrastructure improvements. His passion for diversity and inclusivity led him to graduate from Furman University's Riley Institute of Diversity in 2006 as a Riley Fellow. Jones also dedicates his time as a pro bono volunteer, offering legal counsel to the Sea Island Comprehensive Health Care Corporation since 2005—a nonprofit healthcare organization serving vulnerable communities in the Lowcountry and Sea Islands. Jones exemplifies excellence in law, leadership in the community, and a genuine commitment to making a difference. His legacy of positive impact continues to inspire and uplift those around him, creating a brighter future for all.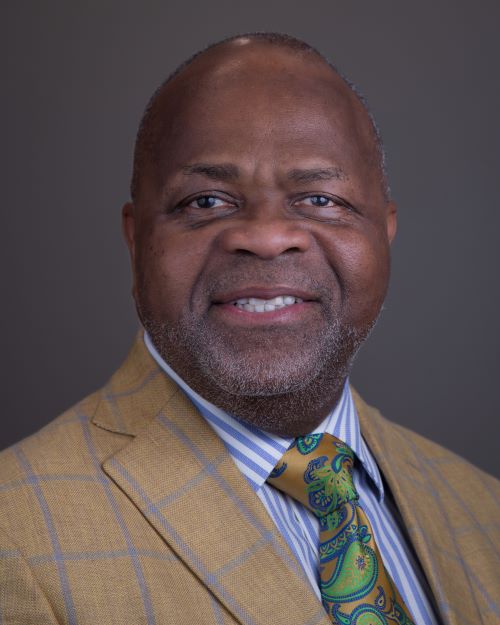 Spencer Pryor '80, a native Charlestonian and graduate of Trident Tech, joined the Charleston County Aviation Authority team in July 2019 as the deputy executive director and chief communications officer. Pryor serves as the authority's spokesperson and also oversees public affairs, human resources and ground transportation departments as well as developing and overseeing enterprise-wide diversity initiatives. In his early career Pryor worked for the airport as the ground transportation manager where he planned, supervised, controlled and managed the 24-hour operation.
Prior to his most recent position with the Aviation Authority, Pryor worked for the City of North Charleston as director of public safety communications where he led crisis communications, media relations, community relations and employee relations for the organization. Prior to joining the City of North Charleston, Pryor worked as a news anchor and reporter for WCBD TV 2 where he received several awards for his work in aiding consumers through the stations "Action Line" franchise.
 8/18/23/staff