The Child and Youth Studies department at Trident Technical College is dedicated to preparing students for employment in settings that include child care centers, school classrooms or home care that serves young and school-age children (birth through age 17) and their families, including children with special developmental and learning needs.

At TTC, you can prepare to work with infants and toddlers as a teacher in a child care center or a teacher assistant in a public school early childhood program, learn to operate child care centers, work with school-age youth in before- and/or after-school settings and summer camps. You can also prepare to work at a center or school that serves children with special needs.
Skills
Educators must have patience and have a genuine concern for children, as well as being dedicated to helping them learn and succeed. Child and youth educators must also have good communication and interpersonal skills when working with parents, children and other professionals to create a nurturing environment, respectful of culture and rich in experiences.
Transfer Opportunities
To secure a teaching job in a K-12 school, you will need a bachelor's degree. Students interested in transferring to a four-year college for a bachelor's degree in education can get their start in TTC's Associate in Arts program, taking the general education courses that the four-year college requires.
Associate Degrees
Early Care and Education - Child Care Professional
Early Care and Education – Inclusive Care
Early Care and Education - School-Age and Youth Development
University Transfer - Associate in Arts
Certificates
Child Care Management
Early Childhood Development
Infant and Toddler Development
School-Age and Youth Development
Special Education
 Workforce Training Courses (earn CEUs - Continuing Education Units)
Professional Development for Educators
Accreditation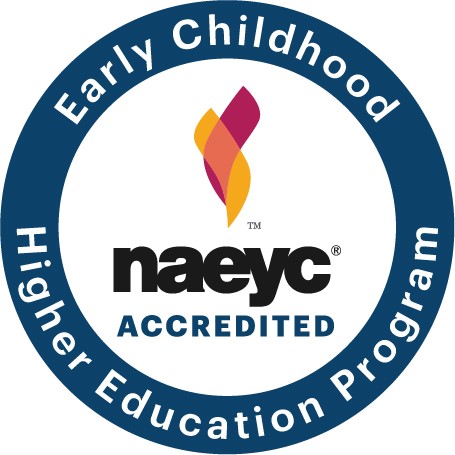 The A.A.S. Early Care and Education Degree Program at Trident Technical College is accredited by the Commission on the Accreditation of Early Childhood Higher Education Programs of the National Association for the Education of Young Children, www.naeyc.org. The accreditation term runs from March 2021 through March 2026. 
Early Childhood
School-Age Care
Special Education
University Transfer