Tutors help students identify their strengths and weaknesses with writing and guide students toward improving their skills. Tutors do not write, edit, or proofread student papers. Writers of any level can work with a writing tutor to
Develop strategies for planning and organizing written work.
Learn to develop and clearly express ideas in writing.
Learn to demonstrate critical reading and thinking skills in writing.
Learn the conventions of academic writing.
Learn to recognize and correct common grammatical errors.
Practice proofreading techniques.
Learn to use MLA and APA formats correctly.
Improve written English language skills.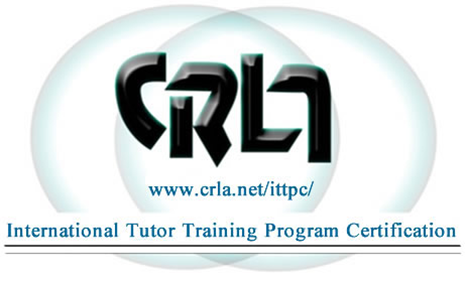 The Writing Center tutoring program is certified by the College Reading and Learning Association International Tutor Training Program, which establishes professional standards for tutoring programs, including tutor qualifications, training and evaluation.
Online Tutoring Options
While students are welcome to come to the Writing Center when it is open, we recognize that not all of TTC's students are in a position to do so. 
Please note that ENG 101 students are required to engage in at least two tutoring sessions while they take that course. After tutors complete a session, they will file a report, which instructors are then able to access.
Students may complete a tutoring session in one of the three following formats. 
Chat— As students visit the Center's webpage, a blue chat box will pop up in the bottom-right corner of the screen. (The box will state "The Writing Center Is Online" or "The Writing Center Is Offline.") During open hours, a typical response time is five minutes. If a message is sent after hours, a tutor will reply within 48 hours (except for Sunday).

Through this feature, students can ask questions about the writing process. If a student asks a series of questions about their draft or writing (i.e. a conversation is had with the tutor, not merely a question or two), that will count as one session.
Online Paper Review - If students need more in-depth assistance or feedback on their draft, they may submit a request using the Online Paper Review form.
After clicking on the link, the form will open, and the student's ID Number, email address, and full name should auto-populate. Then, the student will be required to list their course prefix and number, instructor's name, and assignment due date. Next, the student will copy/paste their assignment instructions in the space provided and indicate at least one area of focus or issues they would like to have addressed by the tutor. Finally, the student will be required to either copy/paste their draft onto the form or attach their draft as a .pdf or Word document. Students will receive feedback on their submission within 48 hours (except for Sunday). That response counts as one session.

Online Paper Reviews are designed to help students move forward with their thinking about a topic, to help them revise their work, and to help them identify issues related to proofreading. This requires that students submit their paper to the Writing Center with enough lead time (preferably a few days before it is due) so that the tutor has time to thoughtfully read the paper and respond, and the student has time to make any necessary changes to the draft.
Virtual— Students will use Navigate to make virtual appointments. Appointments can be made with at least 24 hours' notice and can be made up to seven days in advance.
Students should be sure to send their assignment instructions and draft to their tutor 24 hours before their appointment. At the meeting, students will be able to review their draft and discuss any questions or concerns with the tutor.
An online tutoring session may last from 15 minutes to one hour. (The session must last 15 minutes to count toward the ENG 101 requirement.)
To make an appointment:
Log in (with Portal ID and password).
Click on Appointments in left-hand menu.
Click Schedule an Appointment.
Reason—Tutoring and Student Resource Center.
Click Answer next question.
For Writing Center
Choose Writing Center (Virtual Appointment).
Click Continue to Next Step.
Choose location: Writing Center – Online Tutoring.
Choose tutor (choose name).
See available times, choose time and day, and save appointment.
Please include any specific concerns about your draft on the form, or you can include them in the email you send to the tutor with your draft and assignment instructions prior to the appointment.
Confirm appointment.
Students will receive a link to the Webex virtual tutoring space that should be used for the virtual appointments. 
Please do not send links to Google Docs or Chromebook files.  We cannot open those.  Please send your work as a .pdf, .doc, .docx, or .rtf.
WRITING HELP
APA and MLA Formatting
Citing Your Research--MLA
In-text Citations MLA and APA
MLA Format Works Cited Templates
APA Format Guidelines and References Page
APA Format for Nursing Students
APA Checklist for Nursing Students
Quotes and Paraphrasing
Grammar and Punctuation
8 Parts of Speech
4 Types of Sentences
Types of Sentences Worksheet
Passive and Active Voice
Subject-Verb (S/V) Agreement
Fragments and Run-On Sentences
Clauses
Prepositional and Transitional Phrases
Verb Usage
Apostrophes
Using Commas
Semicolons and Colons
Links to Grammar Exercises
Writing Academic Essays
Writing Academic Essays
Analyzing Texts
Starting a Paper
The Writing Process
Organizing Academic Essays
Thesis Statements
Topic Sentences
Audience and Tone
Peer Reviews
Plagiarism
Proofreading and Editing
Research Essays Checklist
How to Write a History Essay
How to Write an Argument Paper
Writing Research Essays
Writing Research Essays: Getting Started (STEP 1)
Understanding the assignment, preliminary research, creating a bibliography/works cited list, developing a working thesis statement.
Writing Research Essays: Doing Research/Developing a Writing Strategy (STEP 2)
Locating sources, developing a plan for writing, locating supporting info in sources, outlining.
Writing Research Essays: MLA Format (STEP 3)
Understanding MLA format, quoting and paraphrasing, in-text citations, Works Cited page.
Writing Research Essays: Writing the Research Essay (STEP 4)
Writing the first draft, using source information, revising and editing, proofreading.
College Classwork Help
Reading College Textbooks
Annotating College Texts
Taking Lecture Notes
Useful Links for Writing and ESL assistance
Contact Info
Writing Center

Thornley Campus
Bldg. 510, Rm. 137

Spring 2023 Hours
(Last day is April 28)
In-person:
Monday-Friday, 11 a.m.-3 p.m.
(Drop-ins ONLY available Tuesday-Thursday)

Virtual:
Monday-Friday, hours vary
(Online Paper Review available everyday)

Online Writing Assistance

Other Available Tutoring Services
Tutoring is also available in reading, Spanish and other disciplines within the Humanities and Social Sciences Division. 
Video On Demand
Check out The Writing Center on YouTube for videos on organizing and outlining academic papers, thesis statements and more.