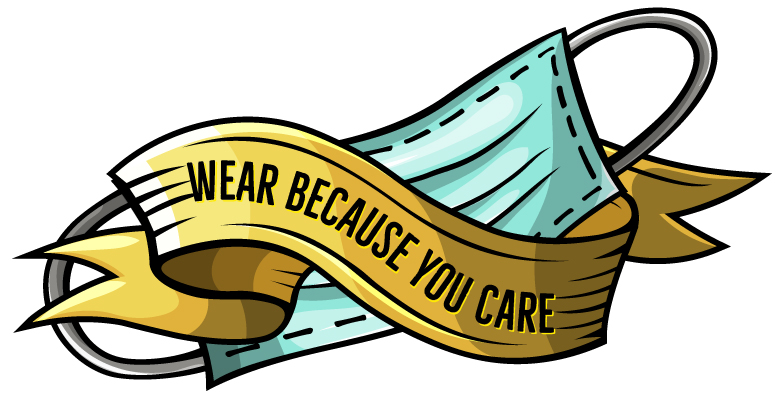 Do your part in preventing the spread of COVID-19.
Appropriate face coverings and social distancing are required at all Trident Technical College campuses. These requirements can only be effective if we all commit to the health and well-being of one another. We appreciate your participation in these safety initiatives. We will get through this - together!
Wear because you care.
Wearing a mask means you care about others. And when they wear a mask it means they care about you. Centers for Disease Control and Prevention Director Dr. Robert R. Redfield says, "We are not defenseless against COVID-19. Cloth face coverings are one of the most powerful weapons we have to slow and stop the spread of the virus – particularly when used universally within a community setting. All Americans have a responsibility to protect themselves, their families, and their communities." For more information on how wearing masks slows the spread of COVID-19, visit the CDC website.
Wear your mask correctly.
Ensure you wear your mask correctly with these tips from the CDC.
Wash your hands before putting on your mask.
Put it over your nose and mouth and secure it under your chin.
Try to fit it snugly against the sides of your face.
Make sure you can breathe easily.
CDC does not recommend use of masks or cloth masks for source control if they have an exhalation valve or vent.
The college is committed to keeping you safe.
TTC will only offer classes with skills-based, hands-on requirements on our campuses this fall (the majority of classes will be held online). All TTC campuses are using DHEC, CDC and OSHA guidance for social distancing, proper hygiene and use of PPE to ensure students and employees are kept as safe as possible. These measures include the mandatory use of masks, reconfiguration of work spaces in offices and labs where needed, installation of barriers where appropriate, and the closure of common areas. Additional safety efforts include making hand sanitizer widely available, marking spacing for queues and posting signage explaining safety protocols and expectations for behavior while on campus.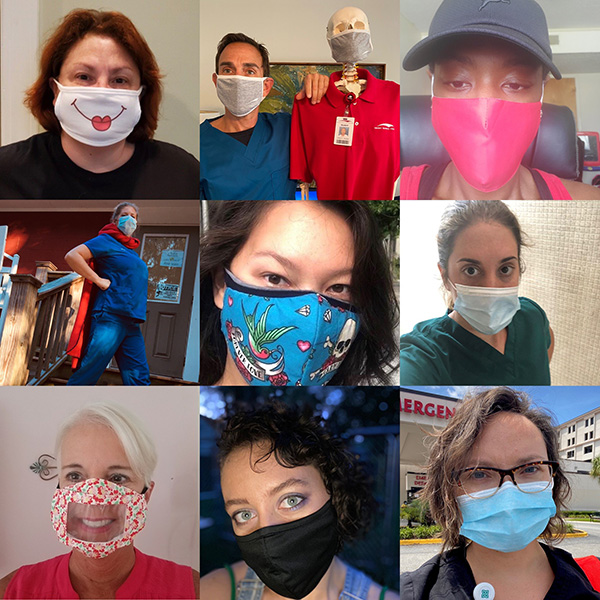 We want to see your mask selfie! Tag @tridenttech on Facebook, Instagram or Twitter and use #WearBecauseYouCare!