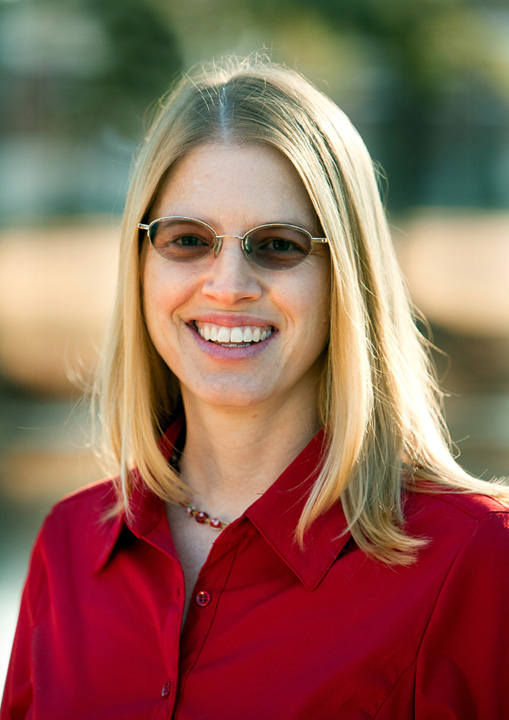 Tina Arnoldi graduated from TTC in 2006 with a certificate in Computer Technology. She is currently the Director of Information Management at the Coastal Community Foundation. She started working there in 2006 as she was wrapping up her coursework at TTC.
Would you say that your experience at Trident Technical College "changed your life?"
My experience at TTC definitely pointed me in a different direction for my career. I went to graduate school for psychology and criminal justice and practiced in those fields for a while. I found myself gravitating to the technology field and taking classes at TTC helped prepare me for a career change.
Why did you initially decide to enroll at Trident Technical College?
I enrolled at TTC because of cost and flexibility. With lottery funding, TTC is extremely affordable for students. Working full-time, I appreciated the flexibility of taking online classes. I was able to do most of my coursework on the weekends when I had more time.
What were the primary factors that affected your academic success at TTC?
The flexibility of online courses helped me be successful. It can be tough to do well in classes while also working full-time. Receiving lottery funding as a part-time student was also a huge financial help. I didn't feel pressured to take a full time course load in order to receive financial aid.
Did you receive a scholarship while you were enrolled at TTC? If so, what impact did this have?
I did! I received a scholarship from the Exchange Club that was very helpful.
Did you receive any other kind of support from TTC faculty, staff or even your fellow students that was especially helpful for you? I do think Tom Brady is one of the coolest professors out there. He is extremely accessible and responsive to students. Anyone taking computer classes at TTC is missing out if they don't have at least one class with him.
Do you feel TTC prepared you well for success in this position? The coursework I took was very practical and hands-on. The focus was on learning and using specific skills, not just learning "about" them. Applicable knowledge is especially important in the IT field, which is hands-on.
Where do you see yourself five years from now?
Probably back at TTC, either for additional coursework credit or continuing education. I'm very interested in seeing where the Internet is taking us, and I would like to develop my web skills.
Is there anything else you would like to share with us in regard to special accomplishments, honors, awards, employment, etc.?
In 2007, I was recognized as one of the Forty under 40 by the Charleston Regional Business Journal. In the spring of 2010, I co-founded the Palmetto Technology Hub with a friend. The purpose is to connect technical volunteers with nonprofits in need of support.