TTC Alumni Updates
We want to hear from you! Please let us know how you are doing by filling out the form below.
Whether it's about family, friends, career or life in general, we want to hear about your successes after Trident Tech. 
April 2022 Alumni Notes
Addie Ledbetter '20, Nursing, is a Registered Nurse at Spartanburg Medical Center. 
"I am approaching my second year of nursing and am currently serving as a night shift charge nurse on a stroke unit housing 36 inpatient beds. I am currently working on my BSN at Claflin University. I am a huge supporter of TTC and will be forever grateful for the education and support, even today. I enjoy practicing yoga and traveling via cruises with my retired parents to places pictured here, such as Honduras!"
---
Randi Carlson Neideffer '98, Associate in Science and Certificate in Massage Therapy.
"I completed my Master's in Occupational Therapy from Belmont University in 2004 while working full time for Charleston County Schools. I am so grateful for TTC and the top-notch education I received, which started me on the path of a career that I absolutely love!"
---
Mary Washington '17, Associate in Science, works at Raytheon Intelligence in Space as a Data Scientist. 
"After TTC, I graduated from the College of Charleston in 2019 and am currently at Georgia Tech for my MS in Analytics. TTC helped kickstart my journey into a better life."  
---
February 2022 Alumni Notes
Russell Leckie '09, IT, recently retired after 25 years in IT. 
---
Donna Wellington '14, AA and AS, went on to earn her BSN at Charleston Southern University and is an RN for the Department of Veterans Affairs. 
---
January 2022 Alumni Notes
Ricardo and Joyce (Martell) Antonetty '06, Fitness Specialist , are Certified Personal Trainers and Co-owners of Train 4 Living.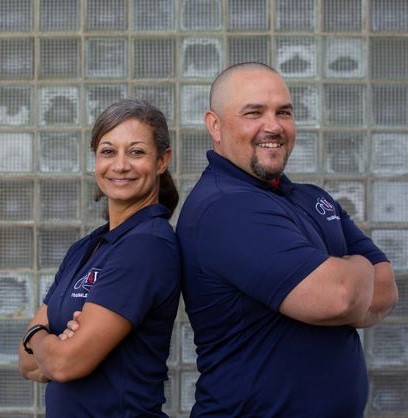 ---
Joseph Baker, Nursing '00, retired from his career as a Registered Nurse at Trident Medical Center in 2020.
---
Geraldo (Rallee) Balagtas '18, Culinary Arts, is married with two young children and runs the family business, Midland Park Residential Care.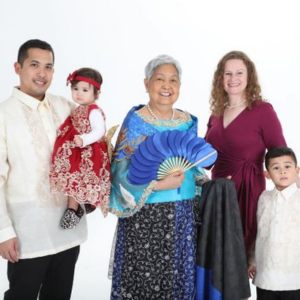 ---
Andrietta Barnett '06, Nursing, is currently working full time in her practice, Holistic Healthcare LLC, as a nurse practitioner. 
"The skills I gained in the nursing program at Trident Technical College have allowed me to pursue higher degrees in nursing."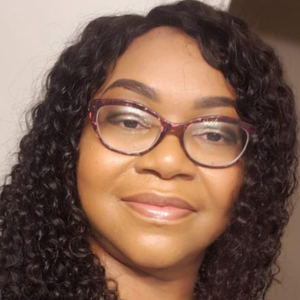 ---
Jamesina (Jamie) Bowman-Carroll '20, Nursing, works as a Registered Nurse at Roper St. Francis Healthcare. 
"I am very thankful for the solid education that I received from Trident Tech. I am loving my job and am currently pursuing my MSN in Nursing Education."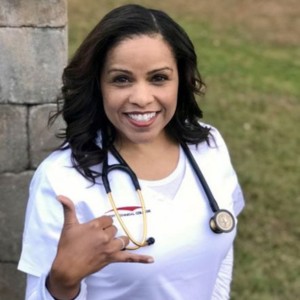 ---
Shelly Branson '77, Welding is a Project Quality Lead at TechnipFMC. "Life is great in sunny Texas!"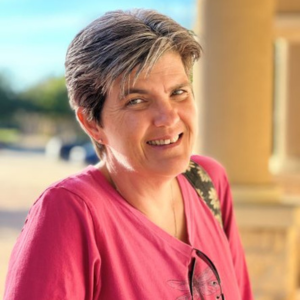 ---
Mitchell Burney '05, Computer Technology, is retired.
---
Chelsey Campagnari '19, Welding, is a welding supervisor at GG Schmidt and Sons.
"Working really hard for the last two years welding together rich peoples' boats."
---
 Jillian (Lynch) Caron '99, Graphic Design, is an art teacher for SC Public Schools and still making art.
---
Shanette '19 and Davin '16 Coad, Culinary Arts, co-own It Takes 2 Catering and still enjoying every moment in the industry.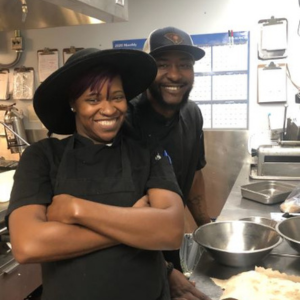 ---
John (Wes) Engle '09, Culinary & Hospitality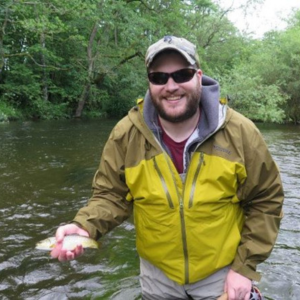 ---
Jermaine Gladden '04, Criminal Justice, graduated last year with a BS Degree in Theology and currently working on Masters of DIV in Theological and Religious Studies.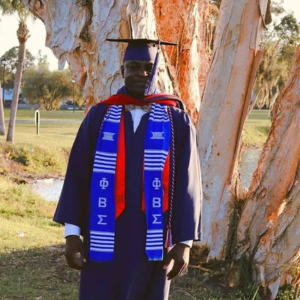 ---
Shirley Greer '96, Human Services, is retired. 
"Graduating from TTC allowed me to be financially fit enough to retire at age 50 and I have not worked since. Having a Higher education is always best for one long term financial success."
---
Charlie Hutchinson '05, Aviation Maintenence 
"Thanks to the great staff and the degree I received from TTC, I am living my dream as a aviation professional. THANKS SO MUCH FOR EVERYTHING!"
---
Lauren Intini '21, Nursing, accepted a position with MUSC NICU
---
Susan Jaruzel '91, General Office Technology, had a very successful career working for the court system, Johnson and Wales and the City of North Charleston. 
"I am a retired state employee and forever grateful for the education I received from Trident Tech."
---
Crystal Johnson '21, Digital Photography, was the Introductory speaker for First Lady Jill Biden's visit to Joint Base Charleston.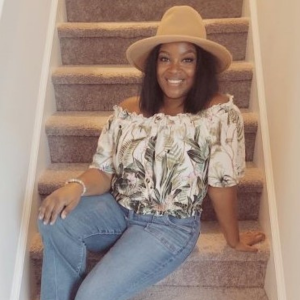 ---
Michael E. Johnson, Ph.D. '99, Telecommunications Systems Management, received his Ph.D. in Aeronautics/Aerospace 2020.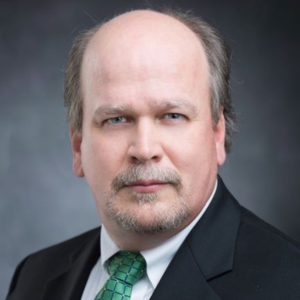 ---
Tami (Kline) Kates-Allen '14, Veterinary Technology, is working as a vet tech in a speciality hospital in the Oncology Departement
"The program was great and I was very excited to start my career in vet med. I had also adopted a very cute and cuddly staffy mix from the program. My husband and I got married shortly after graduating and we are currently in the process of buying our first home!  TTC helped me become a better person and strive for bigger things. Thanks!"
---
Kristen (Orville) Lanier '05, Associate of Arts, was promoted to Director of Economic Development in Berkeley County in 2020.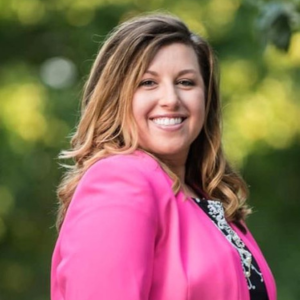 ---
Ashley McHugh '15, Adminstrative Office Technology, recently started working as a front desk agent at Marriott.
---
Randall E. Olsen '03, Culinary Arts, retired from Charleston County Schools Food Service.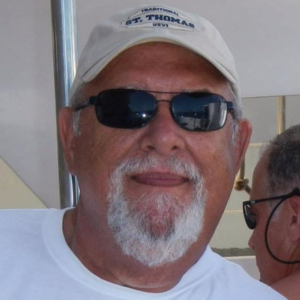 ---
Judean Pryor '08, Nursing, completed her Bachelor of Science, Nursing (BSN). 
---
Karen Rivers '06, Accounting, has worked at Trident Tech since 2010, completed two Master's Degrees and runs a small accounting business on the side. 
---
Wendy (Oldham) Shipman '16, Criminal Justice, is retired. She has authored and self-published two books, one of which was named 2020 Christian Indie Award Winner in the personal growth category and will be filmed as a short story.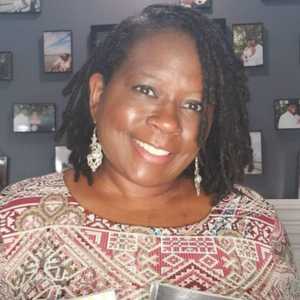 ---
Daniel Swain '79, Electrical Engineering, reired from SCE&G and is now a Construction Manager at Orion Energy Systems.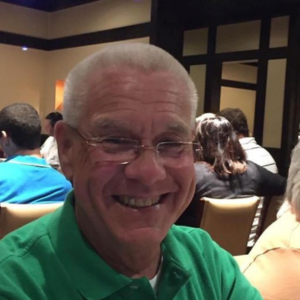 ---
Derek Talisman '16, Associate of Science, transferred to College of Charleston and studied Japanese Studies.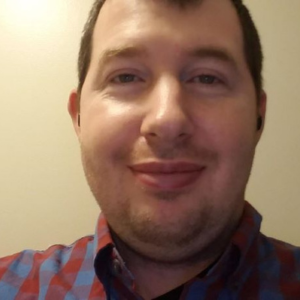 ---
King Walker, Sr. '76, Mechanical Engineering, is retired.
---
Tristan Welch '18, Horticulture, has worked at Stack's Nursey for three years. 

"I absolutely love it. I've increased in pay every year so far and doing good."
---
Joseph E. Weltin '19, Nursing, is a Registered Nurse (RN) and was recently transferred to the ICU.
---
Princeton Williams '10, Engineering Design Graphics, works at Booz Allen Hamilton and was promoted Engineering Manager of Cad Design Department.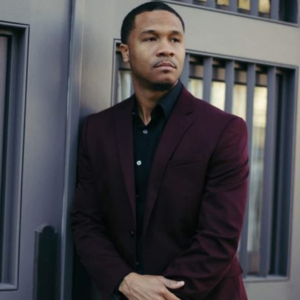 ---
Contact Info
Join TTC Alumni & Friends on social media: