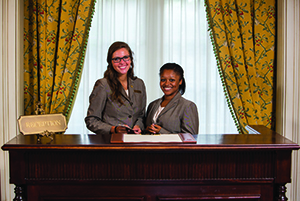 Hotel operations staff provides customer service to guests on vacation or business.
Duties include: 
Greeting guests and answering questions.

Checking guests in and out, assigning rooms and processing payments.

Tracking occupancy records; taking, confirming or changing room reservations; and providing information on the hotel's services and policies.

Answering phone calls, taking and delivering messages for guests, and handling guest requests or complaints.
Hospitality and tourism professionals may work for hotels, motels, resorts, conference centers, governments, historic venues, cruise lines, and tourist attractions around the world.